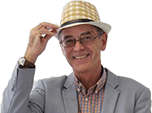 Renault Megane R.S. (2018–)
Last updated 31 July 2019
Excellent flexible new 1.8-litre engine producing up to 300PS. Much improved interior quality and refinement. Precise handling makes it very enjoyable to drive.
Difficult to recommend it over a Focus RS. Can struggle for front end grip under hard acceleration. Rear steer requires adapting driving technique and lines through corners. Trophy has very hard ride.
Updated 31 July 2019
Megane R.S. Trophy-R prices confirmed
Starts at £51,040 for the standard Megane R.S. Trophy-R, identified by its mother-of-pearl paint finish with red highlights as well as carbon composite bonnet, carbon rear diffuser and Fuji...
Introduction
The Megane Renaultsport has long held a reputation as one of the best front-wheel drive hot hatches. But its mantle has slipped over the years with no shortage of competition from the likes of the Honda Civic Type R and Ford Focus RS.
So Renault is hoping this latest Megane R.S. will put the performance version of its family hatch firmly back on the radar of buyers who have been swayed by rival makes.
With that in mind, Renault has upped the ante by giving this Megane R.S. a new engine, more tech and improved performance, but all in a versatile package that's a comfortable every day car. 
So now the Megane R.S. is a five-door only and retains the same practicality as the standard Megane hatch - a car we really like. But there are some big changes under the skin. For starters, there's a new engine. This 1.8-litre turbocharged unit has 280PS while the Trophy version boosts this to 300PS.
Renault has also fitted 4Control - an intriguing new four-wheel steer system designed to increase agility in tight corners and better stability at higher speeds. As before there's the standard Cup chassis or the more hardcore Cup chassis which is 10 per cent stiffer.
It seems Renault has learnt its lesson from the automatic-only Clio R.S and offers the Megane R.S. with a standard manual - and a very good one at that - alongside an EDC automatic as an option. For our money, we'd always go for the more involving manual.  
In standard Cup trim, the Megane is still pretty firm as you'd expect of a hot hatch - but far more comfortable than you'd image. Much of that is down to a new suspension system which essentially creates what Renault describes as a 'shock absorber within the shock absorber' keeping the tyre in contact with the road for longer for better comfort.
Of course, most people will go for the R.S. Trophy model which has much stiffer (although not lower) suspension and as a result a ride that's even firmer than a Hyundai i30N or a Civic Type R. However, it does have more spec and a limited slip differential for better traction.
Both versions handle superbly well as you'd expect and there's a lot to be said for the standard 280PS model which we think offers more than enough everyday performance. The steering is responsive and has lots of feel, while the R.S. certainly sounds the part with a lovely deep burble from the exhaust. 
The Megane R.S is certainly back with a bang, making this one of the best hot hatches on the market. Would we choose it over the Focus RS? Not quite, but it has lots of appeal nonetheless and is a car guaranteed always to put a smile on your face.
List Price from
£27,835
Buy new from

£24,681

Contract hire from

£291.17

per month
Buy a Renault Megane from £10,950