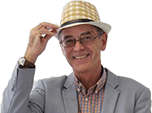 Renault Megane Coupe (2009–2016)
Last updated 8 February 2017
Video Road Test
Kerb weight
1195–1397 kg
Warranty
3 years
Servicing
12,500–18,000 miles
Driving
Renault engineers stiffened the springs quite a lot, by 19%. And lowered it by 10%. Though even on the 225/44 R17 tyres of our TCE 180 it didn't rattle our teeth over the ridges that Spanish highway engineers lay in your path to slow you down for 'obras'. But the most sensational thing about it is the way it goes.
The engine is punchy and flexible, making 4th a very usable gear. It pulls about 27mph per 1,000rpm in 5th, so it's a quiet cruiser. So you have the double benefit of a quick 7.5 second 0-60 and diesel-like flexibility without a horrible power vacuum at very low revs. Show it a corner, or better still a series of fast bends, and it really comes alive.
Like the hatchback, the steering is very informative. And, though stiffer by 19%, the suspension is still soft enough to stop the car leaping across the road on white lines like a BMW 123i, or a Scirocco on 18" wheels. It grips so reassuringly I hardly ever strayed into the realms of understeer, despite some really serious cornering speeds.
So, it's arguably better looking than a Scirocco, it goes as well, it handles better, and it costs a lot less. And this is merely the 'coupe' version of a mainstream family hatchback. Astonishing.
Engines
| Engine | MPG | 0-62 | Top speed | CO2 |
| --- | --- | --- | --- | --- |
| 1.2 TCe | 53 mpg | 10.9 s | 118 mph | 119 g/km |
| 1.2 TCe 130 | 52 mpg | 9.8 s | 124 mph | 124 g/km |
| 1.2 TCe 130 Automatic | 49 mpg | 9.7 s | 124 mph | 129 g/km |
| 1.4 TCe | 43–45 mpg | 9.6 s | 127 mph | 145–153 g/km |
| 1.5 dCi | 81 mpg | 12.1 s | 118 mph | 90 g/km |
| 1.5 dCi 106 | 63 mpg | 10.9 s | 118 mph | 120 g/km |
| 1.5 dCi 110 | 69–81 mpg | 12.1–12.3 s | 118 mph | 90–106 g/km |
| 1.5 dCi 110 Automatic | 67 mpg | 11.7 s | 118 mph | 109 g/km |
| 1.5 dCi 110 ECO | 67–69 mpg | 12.3 s | 118 mph | 106–109 g/km |
| 1.5 dCi 110 ECO Automatic | 67 mpg | 11.7 s | 118 mph | 110 g/km |
| 1.5 dCi 86 | 64 mpg | 12.9 s | 109 mph | 115 g/km |
| 1.5 dCi 90 | 71 mpg | 12.5 s | 104–112 mph | 104 g/km |
| 1.5 dCi Automatic | 71 mpg | 11.7 s | 118 mph | 104 g/km |
| 1.6 | 40–79 mpg | 10.5–12.1 s | 118–121 mph | 93–163 g/km |
| 1.6 dCi | 71 mpg | 9.8 s | 124 mph | 104 g/km |
| 1.9 dCi | 55 mpg | 9.5 s | 130 mph | 134–135 g/km |
| 2.0 CVT | 37 mpg | 10.3 s | 121 mph | 175 g/km |
| 2.0 dCi | 48–50 mpg | 8.5 s | 134–137 mph | 150–155 g/km |
| 2.0 dCi 160 | 48 mpg | 8.5 s | 136 mph | 155 g/km |
| 2.0 dCi 165 | 50 mpg | 8.5 s | 134 mph | 145 g/km |
| 2.0 dCi Automatic | 43 mpg | 9.2 s | 130 mph | 175 g/km |
| 2.0 TCe | 37–37 mpg | 7.8 s | 142 mph | 178 g/km |
| Renaultsport 265 | 38 mpg | 6.0 s | 158 mph | 174 g/km |
| Renaultsport 266 | 38 mpg | 6.0 s | 158 mph | 174 g/km |
List Price from
£17,820
Buy new from

£14,959

Contract hire from

£202.76

per month