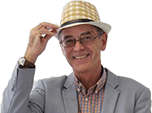 Renault Laguna (2007–2012)
Last updated 12 December 2017
Comfortable, with reasonable ride. Nicely styled interior. Four wheel steer GT has remarkable handling.
Bland looks against Mondeo, Mazda 6 and Citroen C5. Non GTs ordinary to drive.
Updated 12 December 2017
Vague report of "clutch problems" with 2008 Renault Laguna.
Introduction
The Laguna III Sports Tourer is bigger in all respects than its predecessor: longer, wider and taller. Despite that, it's 15-65kg lighter (depending on model). The growth certainly helps interior space: there's plenty of legroom in the rear, with decent headroom for tall people, too. 
It also boosts luggage volume to 501 litres with all seats raised (up 26 litres) and 1593 with the seats folded (up 78 litres). There's a clever one-touch facility that folds the rear seats without you having to grapple with them. The seat backs fold completely flat, although the seat bases don't tumble. You're left with a load floor that's just over 2 metres long and, although the boot is a little narrow and the sloping tailgate intrudes on space, it's well shaped for large objects. Another clever feature is a parcel shelf that not only slides back with a simple finger touch, it can also be stowed in a special area under the boot floor. We like the separately opening upper tailgate but it's only standard on the Initiale – for other models, you'll need to pay £150 extra. 

The Sports Tourer also looks much better than the hatchback, which helps explain why it will take up to 50 per cent of all Laguna sales. Significantly, the typical profile for the estate buyer is far younger: while the average age of the Laguna hatchback owner is mid-50s, the Tourer's is more like 40. 
That quality issue is also being addressed by a 100,000-mile warranty, compared to the industry norm of 60,000 miles (but Renault stays at three years, not five or seven as pioneered by the Korean brands). 
Owners' reviews
The very best estate car I have ever owned.
average saloon but loads of gadgets
Roomy, comfortable, reliable
Buy a Renault Laguna from £5,999