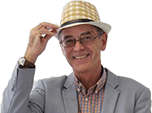 Renault Koleos (2008–2010)
Last updated 1 November 2018
Friendly looking and vary capable SUV that combines features of a good SUV with benefits of a decent MPV. Smooth revving chain cam diesel. Good ride.
Higher CO2 than CR-V and Kuga.
Updated 1 November 2018
Report of 2010 Renault Koleos 2.0DCI completely dead. No warning lights or problems running, just didn't start one day. Battery replaced 6 months ago and is fine. Car is at Renault dealer who says...
Introduction
Renault doesn't call it a '4x4' or an 'SUV'. Instead it prefers the title 'Crossover'. By which it means a cross between a hatchback, a 4x4 and an MPV. And it reckons that, coming almost last in the race to build this sort of vehicle, it has learned from the successes and failures of everything in front of it.
For example, the rear seat folding mechanism is clever, and a bit like the Hyundai Tucson and Kia Sportage's. You pull a lever either side of the hatchback and both sides of the 60/40 split rear seat flop down leaving a flat, unobstructed floor.
Instead of one big hatchback, the tailgate is split horizontally, so the top lifts up and the bottom hinges down, like a Mitsubishi Outlander's, taking 200kg, so two people can sit on it spectating at an event, or while pulling on their Wellingtons.
Rather than a limp-wristed excuse of a 4WD system, like a CR-V's or RAV-4's, the Koleos has the full Nissan X-Trail kit, that selects 4wd automatically when needed, allows you to lock the centre diff and has a clever pushbutton hill descent control that even works in reverse.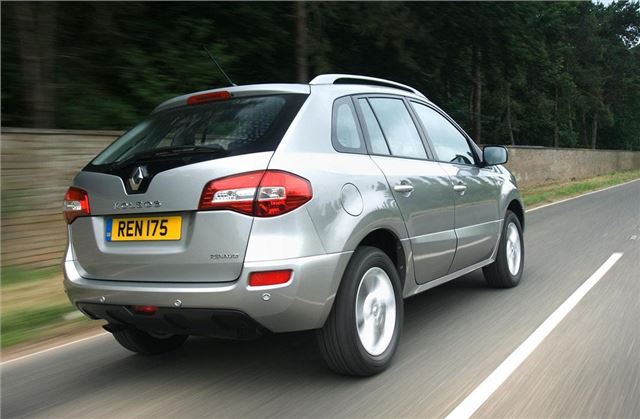 Owners' reviews
Underrated and very good value
Useful, comfortable, capable, but DMF failed at 54k and £1300 to replace clutch!
The best car I've ever driven and I've driven some nice motors!
An amazingly competent vehicle which continues to surprise me with its' abilities.
List Price from
£27,520
Buy new from

£21,908

Contract hire from

£213.11

per month