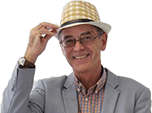 Renault Clio Renaultsport (2009–2013)
Last updated 8 November 2017
One of the best hot hatches around, great handling and poise.
Very hard ride is uncomfortable, not enjoyable to drive in traffic.
Updated 8 November 2017
Report of erratic operation of drivers and passenger's electric windows in 2010 Renault Clio Sport Tourer. Do not open/close smoothly and sometimes get stuck open. Owner beleives can be fixed by replacing...