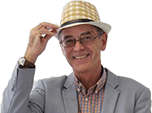 Renault Clio Renaultsport (2006–2009)
Last updated 20 January 2017
Very well liked by enthusiasts. Sparkles in a manner the standard Clio simply doesn't.
No air con makes the car harder to sell.
Updated 1 November 2008
New Clio Renaultsport 197 Lux, priced at £16,995, announced. Offers £2,000 worth of equipment for just £1,000 more than the standard 197. All the thrills and driving pleasure of the 197,...
Introduction
Is this car hardcore, or soft? On the one hand it makes you suffer. It has no aircon, just an ordinary CD/radio and no fancy bits at all. You even have to reach over and wiggle little stalks to adjust the door mirrors. The exhaust note assaults your eardrums.
Maximum power and torque both come very high in the rev range, at 7,250rpm and 5,550rpm. The gearing is very low at just 20mph per 1,000rpm in top, so it drones trying to cruise at 70mph. And if you've been feeding your bottom a bit too much you might find it won't fit into the narrow Recaro seats.