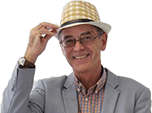 Proton Saga (2011–)
Last updated 5 January 2017
Cheap for an automatic at Thai prices from 399,000 baht (£8,000).
Basic, ordinary little 4 door saloon. Not sold in the UK.
Introduction
4-door small automatic saloon based on Proton Savvy hatchback with 1.3 litre belt cam engine.
Shown at Bangkok Motor Show 2011.
Price £399,000 Baht.
Not sold in the UK.