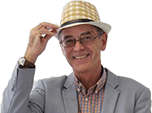 Peugeot 208 (2012–)
What's good
Euro NCAP 5 Star Crash Safety Rating: 88% Adult Occupant; 78% Child Occupant; 61% Pedestrian; 83% Safety Assist.
What to watch out for
Early Peugeot 208s had a curiously disconnected feel between the steering, brakes and accelerator.
4-11-2012: Cruise control and speed limiter do not hold the set speeds on descents so are useless for remaining within speed limits when descending hills in towns and motorway inclines.
31-12-2012: 'Gong' sound means that car battery is failing to hold sufficient charge and needs to be replaced.
24-7-2013: Catastrophic list of faults with 208 1.6 HDI Feline EGC bought in January 2013: Within two weeks ESP light keept coming on. The screen froze once. The dealer changed the screen, did nothing with the ESP. June/July ESP light keept coming one, fuel consumption down from 63mpg to 50mpg. Engine struggles, gearbox doesn't want to change gears, gets stuck at 3,500 rpm and made a lot of noise, driver had to manually change gear. Gearbox and engine software were updated. 3 days later ESP light came on again together with gearbox warning light. Dealer refused to accept rejection of the faulty car. Total mileage 2,500.
1-8-2014: Report of 63 reg Peugeot 208 1.2 Puretech needing a new engine at 18,000 miles under warranty. A routine check had shown the engine was outside the expected "tolerances".
14-12-2015: Report of faulty fuel gauge and satnav on new Peugeot 208 GT automatic purchased on 26-9-2015. Peugeot dealers unable to fix the fuel gauge.
26-7-2016: Folding mechanism of driver's seat of 3-door 32,000 mile 2012 Peugeot 208 failed. Peugeot offered a 25% discount on a replacement seat, bringing the cost down to £574, but if the car was properly Peugeot maintained and if the driver was not excessively heavy, this should not have happened.
23-1-2017: Report of "irritating lag/hesitation between first and 2nd gear" in 2017 Peugeot, 2017 Active PURETECH 110 S/S EAT6 AUTO. Might be curable by switching to Super grade petrol.
23-6-2017: Report of touchscreen failing in 2013 Peugeot 208, no longer under warranty.
13-10-2017: Report of "very very significant juddering" from drivetrain of 2014 Peugeot 208 1.2 Puretech Active when moving away in first gear. Owner notices this every journey, especially when driving in towns. Passengers have commented on it. It occurs when the engine is hot or cold. Judder has been present since car was 6 months old and it is now at 49,000 miles. Dealer says not the clutch, but a "charactertistic" of the 3-cylinder engine. However, 1.2 Puretechs do have a dual mass flywheel and if that is not working properly it could be the reason for the jerkiness. Later transpired that dealer will fit a new set of engine mounts and link rods and the ECU will be re-reprogrammed. Owner will get a free courtesy car but will be asked to pay £67, being half the cost of the parts. After fitting new engine mounts that did not cure the "juddering" the dealer finally conceded that the fault was with the clutch or DMF which will be replaced FoC.
7-10-2018: Report of problems with 2013 Peugeot 208 1.6THP 165, bought used in 2016, now with 42,367 miles. First, low pressure fuel tank lifter pump failed. Then high pressure injection pump failed. Then an injector failed. All sorted out, but then the same problems started occurring again.
28-1-2019: Faults reported with Peugeot 208 bought used in 2015 with 25,000 miles and now with 72,000 miles (engine not specified). From October 2016, in conjunction with other repair work (brakes, tyre, exhaust brackets welded) owner repeatedly reported that the oil warning light was frequently illuminating but that no oil could be seen leaking from under the car; however, the actual oil level was dropping very rapidly. In April 2017, the owner responding to a "STOP" warning as the engine warning light illuminated, called the AA (who topped up the oil again) . The dealer (Arnold Clark, Edinburgh) could find no faults in the subsequent diagnosis. After several weeks a full engine-change was diagnosed. After initially attempting to charge my partner with the cost of this, when challenged, it was mentioned that there may have been a fault with that batch of engines and the replacement engine was fitted without charge on 2 Dec 2017 after approximately 56,000 miles (and just inside the 2-year warranty purchased). In January 2018 the dealer once again welded the exhaust brackets. In November 2018 the battery warning light began to illuminate intermittently. On checking with a local workshop the battery was confirmed as serviceable but it transpired that the alternator required replacing. Concurrently the engineer observed that the crank-shaft pulley is damaged and requires replacing, suggesting that it appeared to have been in that condition for some time and that it was quite likely to have been caused during the installation of the new engine.
12-2-2019: Depending on the age of the car a 1.2 Puretech might be due a software update for the engine ecu. There's has been a software update campaign for the older Puretech 130s that Peugeot / Citroen main dealers will carry out when you take the car in for a service / other work.
15-6-2019: Report of engine failure of Peugeot 2012 208 1.2 Puretech at 55,800 miles. In February 2019 low oil pressure warning light came on when driving, oil level checked to find no oil. No evidence of oil leak. Car was taken to the dealership and no fault discovered, so was filled up with oil. By June 2019, engine warning light came on for immediate engine repair needed. Oil level checked and over 2 litres put in, orange warning light still on. Then taken to Peugeot for checking. (Oil warning light had come on twice the year before and had been taken in for diagnostic testing which implied problem with ABS system - nothing found and each time put down to a 'software glitch'.) Now told complete new engine needed as the crankshaft is out of tolerance and engine could seize up. Oil consumption obviously excessive. Peugeot UK said that due to age and mileage they are unable to contribute to any repair.
19-6-2019: Report of catalogue of problems with 2015 Peugeot 208 1.2 Puretech 110 Allure, bought used (didn't say when). L ong list of issues include Engine Management lights, brakes, discs, A/C, dampers.
The selling dealer (Peugeot/Vauxhall grage) has had the car 4-5 times for a total of about 7-8 weeks. They have, allegedly, changed the squeaking brakes at least three times, including the discs on the last occasion. They have, allegedly, re gassed the a/c unit, changed the suspension on the rear of the car and had it in to a 'specialist' engine company who told them they have made repairs to the camshaft on two valves. Owner not happy with service received and safety of the car (as when the EM light came on, all power was lost while on the motorway). The manager told him that as he had brought it in for repair that he was not obliged to give him the choice of returning the car. After delivery the a/c was still not working and after 25 miles, the EM light has come on again although power was not cut off this time.
18-8-2019: Report of failure of clutch of Peugeot 208 ETG at 18,000 miles. Repair cost £1,700.
Recalls
16-07-2012 R/2012/080 PEUGEOT 208 bonnet catch may not latch correctly VIN: VF3CC8HROCW022429 to VF3CC8HROCW022429, build dates 02-03-2012 - 02-03-2012 . On a very small batch of vehicles, the bonnet catch may not have been correctly installed. This could result in the bonnet not being properly secured, following it being opened and then not correctly closed. Remedial action: Recall the affected vehicle, to check and if required, replace the bonnet catch.
12-09-2012 R/2012/100 PEUGEOT 208 brakes may fail VIN VF3******CW083270 to VF3******CW083818 During production, it is possible that the brake system may not have been bleed correctly. If this is the case, air may remain in the brake system, which can result in increased brake pedal travel and a possible reduction in braking efficiency. Remedial action: Recall the affected vehicle and bleed the brake system.
22-4-2014: R/2014/046 Peugeot 208. The front suspension wishbone mounting bolts might not have been manufactured to the correct specification potentially causing a risk of these parts breaking. Broken mounting bolts can be noticed by the driver through noises and poor directional control.
14-7-2016 R/2016/160: Peugeot 208, 2008 and 308: FUEL MAY LEAK. The fuel injectors supply rail could develop a leak over a period of time leading to a drop in fuel pressure in the injector supply rail which can affect the operation of the stop start system. In some extreme cases the engine might not restart and a spray of petrol under the bonnet may occur which is a fire risk. Recall the vehicles that are likely to be affected and check the fuel injector supply rail. Where necessary replace the fuel injector supply rail. VINS: VF3******ES138371 to VF3******ES137145. Build dates: 15-1-2014 to 12-6-2014.
03-04-2017: R/2017/120: Spoiler may detach: The bonding of the tailgate spoiler may not conform to specification. This could lead to a lack of adhesion and detachment of the spoiler. Fix: On affected vehicles replace the rear spoiler. VIN: VF3******HW005017 to VF3******HW011161; Build dates: 07-01-2017 to 18/01/2017.
24-04-2017: R/2017/140: STARTER MOTOR MAY NOT OPERATE CORRECTLY. A possible nonconformity of an internal component of the starter motor relay could affect the control of the starter motor. This could adversely affect the starting operation and damage the starter motor due to overheating and in extreme cases there is a risk of fire. Fix: On affected vehicles check and where necessary replace the starter motor relay. VINS: VF3******GT174225 to VF3******GS210463; VF3******GT174225 to VF3******GS210463; VF3******GT174225 to VF3******GS210463; VF3******GT174225 to VF3******GS210463; VF3******GT174225 to VF3******GS210463; VF3******GT174225 to VF3******GS210463; VF3******GT174225 to VF3******GS210463. Build dates: 15-05-2016 to 12-10-2016.
03/11/2017: R/2017/302: SUSPENSION AND STEERING FIXINGS MAY NOT BE TIGHTENED TO THE CORRECT TORQUE. Due to a deviation in the production process certain suspension and steering fixings may not have been tightened to the correct torque. Fix: On affected vehicles check fixings as indicated by the manufacturer. Replace any damaged fixings and tighten all relevant fixings to correct torque. VINs: VF3******HW137897 to VF3******HW139993. Build dates: 17-08-2017 to 21-09-2017.
We need your help with our latest Satisfaction Index, so that we can help others make a smarter car buying decision. What's it like to live with your car? Love it? Loath it? We want to know. Let us know about your car - it will only take a few minutes and you could be helping thousands of others.
Help us with the Honest John Satisfaction Index now