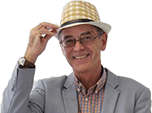 Peugeot 206 CC (2000–2007)
Last updated 26 March 2015
Stylish looks, well equipped and enjoyable to drive. Good choice of used ones.
Rear seats are cramped for adults. Problems with the hardtop.
Updated 31 December 2012
'Gong' sound means that car battery is failing to hold sufficient charge and needs to be replaced.
Introduction
Owners' reviews
Fun but expect the unexpected.
Great open top fun car for a two car family
Useful tourer that is good in town
Fantastic, sporty convertible
Lovely cheap open top runabout