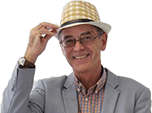 Nissan Qashqai+2 (2008–2014)
Model History
April 2008
Nissan Qashqai+2 launched
Wheelbase extended by 135 mm. Overall length rises by 211 mm. Overall height increases by 38 mm. Makes it: 4,521mm long x 1,780mm wide x 1,648mm high with wheelbase 2,765mm.
Entry-level petrol is a lightweight all-aluminium unit displacing 1598 cc, developing 115PS and 160 Nm of torque. Top petrol engine is another all-aluminium 16-valve design, this one displacing 1997 cc and developing 140PS and 200 Nm of torque. Some 90 per cent of that torque is available from 2000 rpm providing the accelerative 'punch' more usually expected in larger engines.
Entry-level diesel uses most powerful version of the 1.5 dCi engine developing 106PS and 240Nm of torque. A Diesel Particulate Filter (DPF) is also fitted as standard. The 2.0 dCi develops 150PS and 320 Nm of torque.
Transmission options include a five-speed manual (1.6-litre petrol), six-speed manual (2.0 petrol and both diesels), six-speed automatic (4WD 2.0 dCi) and, uniquely in its class, a highly efficient CVT transmission option on the 4WD 2.0-litre petrol offering a choice between 'stepless' changes or a manual over-ride with six fixed ratios.
Fuel economy on test as follows (two-up, driver and passenger, mixed route of country roads, towns and motorway so a fair test of the 'combined' figure):-
2.0 petrol 2WD 6-speed manual on 215/60 R17s: 38.1mpg
2.0 diesel 2WD 6-speed manual on 215/60 R17s: 43.2mpg
2.0 diesel 4WD 6-speed auto on 215/60 R17s: 41.2mpg
January 2009
1.6 petrol and 1.5 diesel launched
Starting at £15,495 for the 1.6 Visia, and £16,995 for the 1.5 dCi Visia, the new models deliver the same winning combination of SUV-influenced styling, 'command' seating position and genuine driving enjoyment that ticks all the right boxes for families seeking great practicality and plenty of style.
The 103PS 1.5-litre dCi models, complete with diesel particulate filter and six-speed manual transmission, are capable of an attractive 49.6 mpg combined, while 149 g/km CO2 means annual VED of just £120 – not bad for a car capable of transporting seven and clocking a 0 to 60mph time of 13.0 seconds while delivering driving flexibility in spades, thanks to 240 Nm of torque at 2000 rpm.
115 PS petrol 1.6-litre with five-speed manual sees 60 mph in a 12.6 seconds and a top speed of 108 mph. It still achieves 40.4 mpg combined and 165 g/km CO2 places it in tax band D for annual VED of £145.
April 2009
Qashqai + 2 n-tec model introduced
Offers the excellent user-friendly Nissan Connect system, plus a colour reversing camera. Nissan Connect features include bluetooth connectivity, five-inch touch screen satellite navigation with 2D/3D map and full postcode search facility, CD with MP3/WMA playback, FM/AM radio, AUX socket and USB port for full iPod connection.
18-inch alloy wheels, a panoramic glass roof, rear privacy glass, satin silver roof rails and satin silver door handles give real visual appeal while inside specification highlights include an auto-dimming rear view mirror and silver alloy pedals.
December 2009
Qashqai+2 revised
All new bonnet, front bumper, wings, grille and headlamps combine to give the Qashqai an air of premium sophistication, presence and quality. The new front-end design is shared with Qashqai+2.
At the rear, the overall shape of the lights remains unchanged, but they now include an aerodynamic feature to reduce drag. A more transparent lens design has been adopted, with the upper portion, housing the reversing lights and indicators, being clear, while the lower section with the brake and nighttime running lights, is red. Additionally, the brake and tail lights operate using 12 LEDs for maximum clarity.
Two new exterior colours have been added: Magnetic Red and Mineral Grey. Both colours complement the philosophy of added sophistication that runs through the overall restyling.
Additionally, two new alloy wheel designs are introduced. Both are five-spoke designs – one 16- one 17-inch.
Inside, the Qashqai features a new design to the main dials which give added clarity and legibility. A redesigned drive computer is positioned between the two dials. Its white LCD screen shows instantaneous and average fuel consumption, mileage, time, cruise control and speed limiter settings among others, providing the driver with an easy to understand interface.
Additional oddment storage, with a new cubby at the base of the central cluster ideal for a mobile phone or portable audio player. Additionally on two-wheel drive versions (where the ALL MODE selector isn't fitted), there is a new space for parking tickets, keys and swipe cards conveniently located between the seats just behind the gear selector.
All-new multi-layer insulation material around the front bulkhead, as well as the fitment of an 'acoustic' windscreen which reduces the transmission of noise. Reduction in wind noise around the A-pillar, achieved by changing the window sealing. Small but significant changes have been made to the suspension tuning to further improve ride comfort and responsiveness.
New 129g/km Pure Drive variant. Achieved by weight reduction and the adoption of aerodynamic wheel covers, combined with the blanking of the fog lamp sockets, the fitment of low rolling resistance tyres and lengthening of the final drive ratio to maximise the Qashqai Pure Drive's efficiency. CO2 emissions from the 1.5-litre dCi diesel engine have been reduced from 137 to 129g/km. The Qashqai Visia Pure Drive is priced at £16,795.
ESP is now fitted as standard across range adding to the Qashqai's reassuring safety equipment. The specification of Acenta grade and above has now been enhanced with the inclusion of a standard Speed Limiter, while Tekna gains a Bose speaker system. All equipment upgrades apply to both Qashqai and Qashqai+2.
August 2010
Stop/Start introduced
Stop/Start features for the first time as an option on 1.6 litre petrol variants. This fuel saving and emissions reducing system also drops it down one VED tax band.
In the diesel line-up every model now has a diesel particulate filter technology with the addition of DPF to the 1.5-litre dCi engine. The 1.5 dCi's output has increased from 106PS to 110PS.
The 1.6 petrol Qashqai will now benefit from an increased output of 117PS and 158Nm of torque (up from 115PS and 156Nm). Furthermore, the frugal four-cylinder will also be available with a Stop/Start System for the first time.
For just £200 over standard models, the advanced system automatically stops the engine when the driver pulls to a standstill and puts the car in neutral, starting automatically when the clutch is pressed enabling you to pull away. This not only improves fuel economy by up to 3% but also drops the Qashqai down one VED tax band. The Stop/Start System reduces Qashqai emissions from 144 g/km to 139 g/km and Qashqai+2 from 154 g/km to just 149 g/km.
January 2013
Qashqai+2 360 launched
Just like the n-tec+, the 360 features Nissan's Connect with 360° Around View Monitor system, which integrates satnav with Bluetooth and smartphone connectivity along with four cameras to give a 'helicopter view' when parking. Standard equipment also includes 18-inch 'Onyx' alloy wheels, rear privacy glass and a panoramic roof.
But the Qashqai 360 boosts styling further adding part-leather trim with double white stitching, a gloss black gearlever surround, gloss black door handles and a leather armrest. Gloss black roof rails, door mirrors and '360' badges mark out the exterior. In addition, a new pearlescent paint – Storm White – has been added to the range, providing the perfect contrast to the 360's gloss black highlights. Storm White will be available for the same price as metallic paint at £500 extra.
The 360 package is available across all engine and transmission options and can be specified on both the Qashqai and Qashqai+2. Among the most popular variants is likely to be the 1.6 dCi diesel which incorporates stop/start technology for CO2 emissions of just 119g/km and 62.8mpg on the combined cycle.