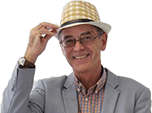 Nissan Qashqai+2 (2008–2014)
What's good
9th Most Reliable 3-5 year old family car in 2012 analysis of Warranty Direct Claims records.
Most comfortable and pothole absorbing wheel and tyre combination is 16" wheels with 215/65 R16 tyres, though not the best for steering precision and high speed cornering.
What to watch out for
Rearmost 6th and 7th seats are for small children.
Diesel particulate filters on 1.5 dCi from September 2010 could be troublesome.
Optional 18-inch wheels with low profile tyres give a poor ride and destroy the Qashqai ability to shrug off potholes and speed humps
Qashqai with stop start requires a heavy duty battery which is lead acid type with screw top cells and needs to be regularly topped up.
By January UK 2011 orders for 2WD petrol CVT automatics had to be temporarily suspended due to CVT factory unable to meet worldwide demand.
23-12-2012: 39k mile 2009 Qashqai 2.0 petrol CVT suffered severe carbon build-up and broken piston rings necesstating an engine rebuild.
17-3-2013: Timing belt of 1.5 dCi failed at 65k miles, wrecking the engine.
1-5-2013: Tailgate lift handles on 2007/2008 Qashqai seem to be breaking off as if the plastic fixings have become too brittle over time. The lift handle also houses the number plate light and tailgate release button. So better to let the hatch rise on its gas struts that to physically lift it.
4-5-2013: Notified of rear differential failure on 2.0 diesel automatic at 3 years 2 months old and 37,000 miles. Car had never towed anything. Nissan paid 70% of parts only, leaving reader with £1,200 bill.
1-6-2013: Notified of another rear differential failure, this on 37k mile 2009 2.0 petrol Qashqai. Quoted £3,153 for the repair and offered £744 towards the cost, contrasting poorly towards similar case on 4-5-2013.
8-6-2013: Aircon condenser matrix prone to corrosion and fins can crumble after about 4 years even if it doesn't spring a leak. At Nissan dealer price, £859 to replace.
5-10-2013: Warranty on 2.0 litre desel extended from 3 years to 4 years to cover a main bearing problem.
5-10-2013: TSB on 2.0 dCi to perform Air Inlet hose change.
17-10-2013: Report of 1.6 dCi 130 in a Qashqai 4WD failing due to a blown injector causing the lubrication on cylinder No 1 to wash away and wreck the engine.
11-6-2014: DPF of 55k mile 2011 Qashqai+2 Accenta 1.5 dCi became blocked while driving in France. Local dealer quoted €2,350 to replace.
15-3-2016: Three successive clutch failures reported on a 2008 Nissan Qashqai +2 1.6 petrol, at 19,000 miles, 43,000 miles and 49,800 miles.
1-8-2017: Report of 2010 Nissan Qashqai +2 1.5dCi needing new DPF and EGR at 90,000 miles. Fitted by local garage at cost of £1,384 + £579 for 90k mile service (including timing belt), then light came on again after 1,700 miles
Recalls
19-11-2009: Australian recall of 20,000 current-model X-Trail and Dualis (Qashqai) compact SUVs to rectify a screw in the steering system that might come loose, potentially causing a loss of steering. Global alert on T31 X-Trail and J10 Dualis (Qashqai) models that were launched in Australia from mid 2007 and early 2008 respectively. The two vehicles, and also the Renault Koleos sit on the same P32L platform and share the same steering system. The problem was discovered in the United States on a 7-seat version of the Dualis (Qashqai), called the Rogue, which also has been recalled. However, the only reported case of damage was in Spain, where a car suffered minor panel damage when steering was lost. No one has been reported hurt or killed. The focus of the recall is a steering gear cover screw that secures the pinion shaft of the steering gear to the gear housing. The screw might come loose, causing noisy steering. "In the worse case scenario, the cover screw may eventually come out, resulting in a loss of steering control," Nissan says. Owners have been asked to return their car to their Nissan dealer for inspection and rectification, which involves fitting a locking plate to prevent any reoccurrence. The recall applies to both petrol and diesel X-Trail models and two- and four-wheel-drive Dualis (Qashqai) models. It covers 15,594 X-Trails and 3,751 Dualis in Australia.

The Vehicle Identification Numbers (VIN) of affected cars are:

• T31 petrol X-Trail – JN1TANT31A0000010 to JN1TANT31A0014449.

• T13 diesel X-Trail – JN1TCNT31A0000002 to JN1TCNT31A0002486.

• J10 2WD Dualis (Qashqai) – SJNFBAJ10A1428369 to SJNFBAJ10A1464524.

• J10 4WD Dualis (Qashqai) – SJNFBNJ10A1120222 to SJNFBNJ10A1464541.

Nissan's customer service centre in Australia can be contacted on 1800 035 035
13-9-2012: Nissan is conducting a Voluntary Recall Campaign on approximately 7,376 Qashqai, Qashqai+2 and NV200 models in the UK, following concerns about the strength of the steering wheel.
The cars were built between 27 February 2012 and 16 May 2012. The steering wheel will be checked to see if it is one of a batch which is affected. If necessary the wheel will be replaced. The operation will take less than 20 minutes.
October to November 2013: Qashqai and X-Trail 2.0 dCi recalled ostensibly because of a potential problem of severe driving conditions causing the engine bearings to wear and lead to con-rod and main bearing failure, then being returned to the owners with significantly reduced power and torque.
Call
Send SMS
Add to Skype You'll need Skype Credit Free via Skype
We need your help with our latest Satisfaction Index, so that we can help others make a smarter car buying decision. What's it like to live with your car? Love it? Loath it? We want to know. Let us know about your car - it will only take a few minutes and you could be helping thousands of others.
Help us with the Honest John Satisfaction Index now