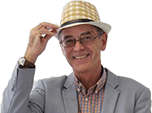 Nissan Pulsar (2014–2018)
What's good
Huge amount of rear legroom even with both front seats slid all the way back.
Quiet and comfortable at speed.
Refined engines.
5-Star Euro NCAP Safety Rating under 2014 system: 84% adult occupant protection; 81% child occupant protection; 75% pedestrian protection; 68% safety assist.
What to watch out for
Dull to drive.
Interior lacks style.
20-7-2016: Report of 2015 Nissan Pulsar 1.2 DIG-T using 1.5 litres of oil in 6,000 miles, then a further litre in a further 1,500 miles. Dealer told owner it needed new piston rings, but there was a supply problem (possibly due to French holiday season). Only other report of problems with this engine in a Megane: 15-10-2015: Report of high oil consumption of 1,800 miles per litre of 2012 Renault Megane 1.2TCe Sport Tourer. Engine failed at 63k miles and, after 2 months off the road, engine was replaced under warranty.
9-12-2016: Report of clutch of 2016 Pulsar failing at 6,000 miles.
11-3-2017: Complaint of Nissan Pulsar 1.2 DIG-T 115 engine sometimes cutting out with a clunk when coming up to a junction in 2nd or 3rd gear and can be unresponsive / sluggish when pulling away at traffic lights or out into traffic. One of the service personnel at Nissan Dealer suggested it might be owner's driving, another said it could be fuel starvation and that owner needed to 'keep the revs up' when starting off. Following a service there has been some improvement but owner still sometimes experiences the same problems.
5-6-2017: Report of repeated failure of timing chain pulleys of Nissan Pulsar 1.2 DIG-T bought new in March 2016. First failed in January 2017, then failed again in June 2017.
22-7-2018: Used 2016 Nissan Pulsar purchased from 'national company' had issues with central locking, now resolved under after sales warranty. While car in for repair at a Nissan dealer, owner had R1234yf type air-con regassed by Nissan for £79, about half price of usual cost. A/c that worked when he bought the car now does not work.
31-8-2018: Explanation from reader of reason for battery failures on Nissan Pulsar, Qashqai, Juke etc. Battery failed in reader's Pulsar 1.6 DIG-T without warning at 2 years old and 13,000 miles. The breakdown guy explained it is a known issue with Nissan Pulsar, Qashqai, Juke etc. fitted with Renault engines. Nissan changed the charging software from the original on the Renault supplied engine. This revised software results in a more aggressive charging cycle under certain conditions related to Stop/Start. The orginal Renault battery (Fiamm manufacture) is not robust enough for this aggressive charge. Nissan has authorised the breakdown company to fit a new stonger (Varta) battery under warranty.
20-9-2018: Report of 2015 Nissan Pulsar 1.2 DIG-T using one litre of oil every 1,500 miles and Nissan regarding this as "accepable".
10-10-2018: Report of another 2015 Nissan Pulsar fitted with 1.2 DIG-T 115 (Renault) engine using a lot of oil. Dealer updated the software, topped up the oil and asked owner to run the car for 3,000 miles. Said if there was no improvement in oil consumption they would change the engine.
24-10-2018: Report of succession of problems with 2014/64 Nissan Pulsar DIG-T purchased used in June 2015. Required a new battery in January 2016. After 15 months of complaining about an intermittent fault, the rear view camera was changed under warranty in January 2017. Immediately after the November 2017 service the engine started making a loud whining noise. The dealer finally accepted in January 2018 that there was a fault and changed the oil pump, but, being out of warranty, owner had to pay £400 labour, Nissan provided a new unit FoC. On collecting the car the noise was as loud as ever. After a complaint direct to Nissan they eventually replaced the alternator which seemed to cure the problem (no charge). Today the engine died and the RAC informed owner that there was a major fault with the EMU. The dealership told him that the earliest they could look at the car is in 7 days and want £115 + VAT just to carry out a diagnostic check before they will give a report on what is wrong. The car being out of warranty all costs will have to be paid for. Owner understands that if the EMU needs to be changed it will be over £1000. Car now at 23,700 miles.
13-3-2019: Report of clutch and dual mass flywheel of 2017 Nissan Pulsar failing at 22,000 miles.
21-3-2019: Report of satnav screen of 2016 Nissan Pulsar 1.2 DIG-T 115 Tekna intermittently going blank, then recalculating the programmed journey. Nissan dealer says Nissan is aware of this but has no immediate cure.
31-5-2019: Report of 2016 Nissan Pulsar 1.2 DIG-T, purchased May 2018, failing MoT due to an "offside rear suspension" issue. Nissan customer service cannot find any service history. Nissan dealer also said may need a new engine due to a ticking noise. They would cover the suspension unit under extended warranty but not the engine. They then advised owner would have to pay for the engine. (Probably suspected a timing chain or oil ring issue.)
18-9-2019: Strange fault reported with 2015/65 Nissan Pulsar 1.5 dCi: Spurious alarms seem to be generated when driver reaches the bottoms of very steep hills, involving a lot of braking to keep the speed down. The alarm reads system fault, but seems to appertain to the stop start system that sometimes operates at traffic lights and road junctions. It resets when driver stops and restarts the car.
Recalls
25-7-2016 R/2016/157. NISSAN Pulsar, Juke, Qashqai and X-Trail. REAR OXYGEN SENSOR MAY FAIL If an electrical short occurs in the supply to the rear oxygen sensor the senor will fail but the driver will not see an immediate warning. A MIL warning may display after continued driving depending on driving/vehicle characteristics. Remedial Action: Reprogram the ECU to display a warning if the rear oxygen sensor fails. Build dates 10-4-2016 to 7-6-2016.
We need your help with our latest Satisfaction Index, so that we can help others make a smarter car buying decision. What's it like to live with your car? Love it? Loath it? We want to know. Let us know about your car - it will only take a few minutes and you could be helping thousands of others.
Help us with the Honest John Satisfaction Index now