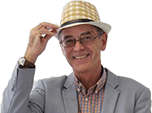 Nissan Murano (2008–2011)
Last updated 3 October 2016
Comfortable SUV, reasonable performance, pleasant and easy to drive, 2.5-litre diesel finally introduced in 2010.
Petrol model is bulky and thirsty, big triangular blindspot at base of nearside pillar, diesel expensive at £37,950.
Updated 19 November 2012
Electric steering lock failures quite widely reported in the USA now occurring in the UK. Cost to replace is £1,600.
Introduction
Nissan claims its Murano to be the first full-size crossover. It's good looking and luxurious, but bulk and difficult to judge due to big triangular blindspot opposite the driver. Diesel from September 2010 partly solves the thirst and emissions problems and is decently refined, but the more compact Infiniti EX 3.0d with V6 235PS diesel makes more sense.