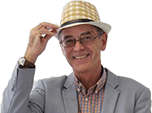 Nissan Murano (2005–2008)
Last updated 3 October 2016
Road-biased 4x4 that's stuffed to the rafters with luxury kit.
No diesel. 350Z sourced petrol V6 is thirsty. Not much good off road.
Updated 1 July 2006
Turbocharged Murano GT-C shown at July 2006 London Motor Show. Had 340PS at 6000rpm, and 265lb ft of torque at a low 3600rpm – enough to rocket the 1,885kg Murano GT-C to 60mph in an estimated 7.0seconds...
Introduction