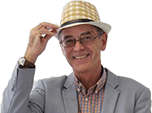 Nissan Micra (2003–2010)
Last updated 11 August 2017
What's good
Good design features include bin under passenger seat, multi-compartment glove locker and door bins designed to stop maps flopping over. Five three-point seatbelts. Sliding rear seat. Height adjustable drivers seat.
SE has standard aircon. 3 or 5 doors.
All Micra models come with twin airbags, electric power steering, CD player, electric windows, remote central locking, ABS with electronic brakeforce distribution and Nissan Brake Assist, a huge 13 litre glovebox and, of course, chain-cam petrol engines.
Good to drive, practical and economical.
Four star NCAP crash safety rating.
82PS 1.5 diesel from 2003 offering 185Nm torque and more importantly 63.3mpg combined and 110g/km CO2.
What to watch out for
Seat fold-forward arrangement of 3-drs is awkward. 65PS diesel and 4-speed automatic both disappointing. Spate of flat batteries on Micras used for short runs. Seems that the alarm immobiliser system causes a drain. 82PS diesel was originally expensive at starter prices from £10,195 (but Sport + better value at £9,895). Windows tend to rattle when wound down.

On 2003/2004 cars fitted with card locking system, locks can block if car interior overheats in strong sunshine.

If parked facing uphill on an incline for a few days, fuel drains back and it may not be possible to start the car until it is on level ground, or facing downhill.
On 3-door models the seat lift and tilt mechanism has been failing.

Sudden poor running or failure to start due to spate of crankshaft sensor malfunctions. One reason given is that gloves worn by Engine Assembly workers shed Kevlar which sticks to the flywheels they were fitting. Magnetic signal for crankshaft sensor then gets disrupted. Remedy, remove sensor and insert a gas burner jet flame whilst slowly rotating the crank. TSB issued August 2007 with a special tool to clean the flywheel to solve crankshaft sensor problem. Looks like a small grinding wheel.

Battery flattening problem due to software programme which continuously rechecks that everything is off, using power in the process. Can be re-programmed not to and problem disappears.

Plenty of complaints about the Renault electrics. Renfaults have developed with keyless ignition systems and there is sometimes a long wait for replacement parts.

Water ingress to electric boot lock cases failures. Rear hatch latch water ingress problem can be cured by filling the cavity around it with caulk.

Front suspension clonking may be caused by a factory misalignment. Dealers are aware and can re-align. Crankshaft position sensor problems.

Plastic dipstick tubes vibrate and eventually snap off leading to oil loss and quite an expensive repair. Later models have stabilising brackets to prevent this.

On petrol engines, timing chains are still prone to stretching if the oil is not changed frequently enough. Oil best changed every 6k miles. Stretched timing chains upset the timing and the running of the engine. Big job to replace.

On 1.5 dCi EGR valve should open to allow carbon dioxide, which acts as a cooling gas) into the combustion chambers when the engine is under load (>30% boost). This allows the combustion chamber temperature to drop and thus the temperature of the exhaust gases. If it sticks in the closed position the exhaust gas temperature will rise causing a) the turbo bearings to fail and b) engine oil into the induction system. This will cause the engine to go on running until it has consumed all its oil and then it will go bang.Problems with EGR valves in Renault dCi engines are often the cause of rough running when the valve is stuck in the open position as well. In several cases turbos have blown but the EGR valve has not been replaced. Inevitably the new turbo unit will not last long. This seems to be confined to early 1.5DCIs as Renault modified the EGRs and no further reports of trouble in the 9 months to April 2007.

Can have a wiper problem, caused by a fault in the computer system fuse box which is located under the left hand headlight. Costs £20, plus labour to remove the headlight, remove the fuse box and replace.
ABS/ESP modules starting to fail after 3 - 4 years. Nissan and its dealers will replace for about £400 in cars 3 - 4 years old always serviced by Nissan dealers. Essential to replace brake fluid every 2 years to prevent this. (See below.)
One reader suffered the following failures on a 7 year old, but was not clear about when all the failures occurred: Engine sensor failures (twice); Starter motor failure; Rear seat belt failure on MOT due to failure of belt to retract; New clutch (2010); MOT failure (2010) due to:- Headlight adjustment failing and Indicator repeat lamp on dash requiring new dashboard component. Cost £800, including service and MoT.
13-1-2011: 2004 Micra has been recalled due to a recent 'safety concern'. Apparently, there is a possibility that an electrical contact within the ECU ( on a relay) may become contaminated with silicon oxide, which could cause the engine to stall and make re-starting difficult.
1-5-2011: Seems to have inherited the same mass airflow sensor problem as thre K11 Micra (same engine). The throttle body incorporates the mass airflow sensor which fails and quite a lot of complete throttle body assemblies reported to have needed replacing at £450 to £500 a go. Throttle bodies also get choked by short runs from cold starts and slow running on cheap detergent free petrol. But worth checking the small fuse box located behind the radiator near to the battery. One of the fuses in that box supplies the fuel injection system. Road dirt and moisture can enter the fuse box resulting in corrosion and overheating of the fuel injection fuse. Simply cleaning the contacts and renewing the fuse might solve the problem of misfiring/cutting out. Another possible cure (from Australia) is to remove the throttle body (quite an easy task) and in turn remove the square metal plate on the side. This reveals a PCB with a number of soldered joints which over time can become "dry", a soldering iron is then used to touch each of these joints, preferably adding a blob of solder.6-1-2012: Further report of ABS module failure. Reader quoted £2,771 to replace. Nissan will only replace FOC within the 3 year warranty and if brake fluid changes have been made every two years.
3-3-2012: Notorious fault is severe corrosion of the fusible link holder, which is situated underneath the nearside headlamp unit. Rated at 30 amps, this piece of cheap and nasty, plastic framework (costing £64.97 ) suffers from very poor design of the waterproofing housing which results in moisture build-up inside the housing.
8-6-2012: Yet another report of ABS module failure.
4-7-2012: Early Micra with 'intelligent keys' are becoming economic write-offs because when the system fails a new steering column and rack is required costing £1,500. This in addition to the potential ABS problem above.
1-8-2012: Yet another ABS failure, this time on a 29k mile 2008 Acenta+ 1.5DCI. Quoted £2,686 to replace ABS attenuator assembly and engine bay harness. No goodwill because car had been independently serviced.
29-11-2012: Automatic transmission failure reported on a 13,500 2007/57 Micra auto. Cost to replace £2,050.
14-12-2012: Further report of ABS module failure and same quotation of £2,600 by Nissan dealer to replace. This must be writing off a lot of K12 Micras. Crucial to change brake fluid ever 2 years.
14-1-2013: Stretched timing chain and a quotation of £900 to fix led a reader to finally give up on her Micra.
10-4-2013: Report of failure of electric power steering on a 2005 Micra; quoted £1,100 to replace.
8-5-2013: One more report of ABS failure. Repaired under goodwill at an apparent cost of £2,000, then failed again 8 months later and this time the repair estimate was £3,000.
24-5-2013: At least one independent fix of the electric power steering problem has repeatedly failed. Awaiting news of developments.
9-6-2013: Yet another Electric Power Steering failure, this on a 38k mil 2005 K12 Micra. Reader quoted £1,300 for replacement.
17-9-2013: 2005 Micra needed new starter motor, cost £278. Apparently requires a new ignition switch to be fitted at the same time, total cost £539. Begs the question why this was not fitted the first time.
24-11-2013: Ridiculous saga of 24k mile 2003 Micra high beam indicator light failing. This transformed into needing a new meter assembly combination of which there were none available in the UK or Europe and it would have to be ordered from Japan. Reader was asked to pay the full price for the part in advance (£448.38 incl VAT) and the order went in on 2nd September with an anticipated 3 week delivery date. The part did not arrive and the reader was given a new delivery date of 13th November. Again it failed to arrive and the latest delivery date became beginning of February 2014. The MOT expired on 4th September and although the main beam itself is in perfect working order, because the blue light does not come on the car failed so it is off the road. Both the garage and Nissan Customer Care Department keep telling the reader there is nothing they can do. The desperate saga of expensive failure on this model seem calculated to render it scrap after 7 - 10 years.
16-1-2014: Alloy wheel of 2008 Micra found to be porous inside due to die-casting defect.
21-1-2014: Nissan Micra load area-one way cabin vents can fail allowing water to be splashed up by rear wheels into the load area.
24-6-2014: Clutch pedal return clip failed on 25k mile 2004 Micra. Not available as a separate part; only as a complete assembly at £224. 3 week wait fcor the part.
3-7-2014: Power steering failed on a 2004 Micra the day afer it went in for the steering recall. Dealer said unrelated to the recall and wanted £1,400 to fix it.
14-7-2014: After an independent service the oil warning light of a 15,000 mile 2006 Micra came on at 600rpm idle speed. The sensor has been changed to no effect, the sump removed, that and the strainer cleaned replaced and refilled with the correct oil and a new filter but the problem still remains.
18-5-2015: Nissan dealer told owner of 2003 Micra K12 to scrap the car for the simple reason that a can bus cable to the hatchback release had failed. The cost of replacing the snapped wire would be 50p, but the ECU would not recognise a repair and would require an entire new wiring loom to be fitted, costing the value of the car. Recommended http://www.yell.com 'Car Electrical Specialists'.
13-12-2015: Stretched timing chains apparently common in early K12 Micras due to accelerated wear caused by acid build-up in the engine oil corroding the links in the chain. Eventually it stretches beyond the limit of the chain tensioner leading to a gradually worsening misfire, the engine warning light to illuminate, and eventually the engine ceases to start from cold. The deterioration from noticing the first effect to being unable to start was over about 1800 miles. Better quality timing cvhain fitted from 2005, but vital to change the oil at least every 12 months or at least every 10,000 miles, whichever comes first.
13-7-2017: ABS module failed on 2006 Nissan Micra 1.6 C+C Essenza due to water ingress. Nissan dealer advised replacing the ABS and engine wiring harness at a total cost of £2,867.11, which is the value of the car. Car has otherwise been reliable to 73,000 miles. Possible that ECU testing can fix the ABS module.
23-7-2017: Report of 2006 Nissan Micra K12 stalling at low speed. Engine cuts out. Likely to be the mass airflow sensor in the throttle body. Not available as a separate part, but some specialists can clean and fix it.
11-8-2017: Report of 7 year old Nissan Micra losing power then speeding up and a malfunction light coming on. Owner told it was lambda O2 sensor in the exhaust paid 180 Euros, but problem still there, thoug no malfunction light. Car nearly stops when turning corners.
Recalls
Dealer TSB to cure front suspension/driveshaft clonking on lock by re-alighning fromt suspension/subframe. January 2006 dealer TSB to rectify rear hatchback seal leak. August 2007 TSB issued by Nissan, with a special tool to clean the flywheel to solve cranshaft sensor problem. Looks like a small grinding wheel.
OFFICIAL VOSA RECALLS:
18/03/2003 R/2003/048 NISSAN Micra drivers seat walk-in device concern K12 000001 to K12 036555. Build dates 01/12/2002 to 28/02/2003
06/05/2003 R/2003/066 NISSAN Micra steering wheel retaining bolt may loosen. Build dates 01/11/2002 to 31/03/2003
24/02/2005 R/2004/171 NISSAN MICRA door may open during driving. Build dates 01/02/2002 to 30/09/2002
24/04/2009 R/2009/015 NISSAN Micra airbag may not deploy. Build dates 17/09/2008 to 22/10/2008
29/11/2010 R/2010/185 NISSAN MICRA & PATHFINDER engine may stall & fail to restart. Build dates 29/01/2004 to 28/06/2006
03/04/2012 R/2012/024 NISSAN JUKE and MICRA fuel may leak. Build dates 25/01/2011 to 29/12/2011
16/05/2013 R/2013/060 NISSAN MICRA braking performance may be affected. Build dated 01/06/2012 to 15/03/2013
23/05/2013 R/2013/063 NISSAN MICRAsteeting wheel fixing bolt may not be tightened correctly. Repeat of R/2003/066 Build dates 02/12/2002 to 12/05/2006 and some cars not actually called in until June 2014.