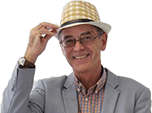 Mitsuoka Roadster (2015–)
Last updated 25 August 2016
Driving
Under the bonnet of the Mitsuoka Roadster is a 2.0-litre petrol engine shared with the previous Mazda MX-5. Peak power is 160PS and torque is 188Nm. It's no ball of fire, but it's quiet and punchy enough for town driving or motorway cruising plus it sounds good when pushed hard.
The manual gearbox is slick, smooth and precise but if you'd rather let the car do the hard work an automatic is available. That might be a good idea, because the Mitsuoka Roadster is better suited to relaxed driving than attacking a B-road - and an automatic transmission makes things that bit more effortless.
Emissions for the manual are 181g/km and 188g/km for the auto. In our real MPG section owners of the MX-5 with the same engine manage around 30-35mpg. The Mitsuoka Roadster is a little heavier than an MX-5, but there's no reason not to expect similar figures in real world driving from the manual, or slightly worse for the auto. 
Thanks to its long bonnet and wheelbase, the Roadster feels a little ponderous and imprecise through bends, but fortunately it's reasonably comfortable. The steering is responsive enough but, thanks to that additional length, it isn't as precise as in an MX-5 and it lacks the wonderful level of feedback. There is also a little flex in the body, though it's only apparent over particularly uneven surfaces.
None of this is a real problem though. For a sedate drive on a scenic route - or even long distance cruising - it's easy and relaxing to drive, far more so than an old classic car. With the roof down buffeting is minimal up to around 60mph, but after that things get noisy. On the plus side there is a built-in wind breaker to quieten things a little and, with the roof in place, there is little noise even at 70mph. 
Around town the Roadster can be troublesome because of its length. Pulling out of tight junctions is tricky, since it's hard to see what's coming without creeping the car out slowly. Parking can be hard work too, purely because the car is so long. On the plus side visibility isn't bad – you can see the extremities of the car easily, so scraped bumpers are fairly easy to avoid with some care. However, there are no parking sensors and they aren't an option either.