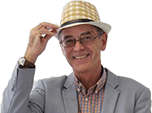 Mitsubishi Colt CZC (2006–2011)
Last updated 21 November 2017
Folding hardtop, four seats and decent boot space even with the roof stowed, well equipped, cheap CZC1 from November 2007.
Looks dumpy with the roof up, lacks structural rigidity when you lower the roof, rear seats are very tight for adults.
Updated 21 November 2017
Report of leaking boot. It's a sealing problem. With the roof half open so the seals are all exposed, go round looking for damage or decomposed sealing strips, clean all the seals carefully removing...
Introduction
The concept car looked great at motor shows. But that was before they had to engineer a hard top and a boot it would fold into. So it shares the sort of cab-forward big rump look of the 307CC and from the side with the top up looks distinctly dumpy.
But unclip the roof locks, pull the button on the door handle, and it transforms itself from a plumpkin into a cute little cabrio. It still isn't 'drop-head gorgeous', but, like Page 3 of The Sun, it looks a lot better topless.