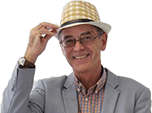 MG TF (2008–2011)
Last updated 22 January 2016
Fun, stylish and mid-engined. Handling and ride improved over the 2002-2005 car.
Reported issues with build quality, corrosion and patchy dealer/factory support. Buy cheaply and wisely.
Updated 20 August 2012
Reader suffered sever problems gertting a TF LE500 fixed by the factory. They took car back to the factory and after 2 months delivered car with only 1 of the 3 items sorted. Many promises made, none...
Introduction