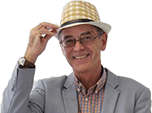 Mercedes-Benz SLS AMG (2010–2015)
Last updated 30 November 2016
Stunning looks complete with gullwing doors. Amazing performance thanks to 6.2-litre V8 AMG engine. 0-62mph in just 3.8 seconds. Excellent grip and handling yet easy to drive.
From £157,500 but extras can soon add £20,000.
Updated 30 November 2016
New Mercedes-AMG GT Roadster now on sale
Priced from £110,145 while the AMG GT C Roadster starts at £139,445, with the AMG GT R priced from £143,245. The GT range features a 4.0-litre biturbo V8 engine; in the GT Roadster...
Introduction
Reinterpretation of the legendary gullwing was launched in the UK in early Summer 2010 at from £157,500.