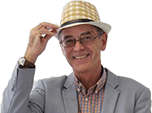 Mercedes-Benz SLK (2011–2016)
Last updated 20 May 2019
High quality interior. Three roof options. Offered with 250 CDI diesel engine. Also available with 5.5 litre V8.
Not as good to drive as competition. Optional automatic isn't quick or decisive enough. High list prices. Avoid 18-inch wheels.
Updated 5 October 2018
Report of failure of roof of used Mercedes SLK bought in 2010 at 5,000 miloes. The roof has failed twice. Once due to a micro switch fault in the boot and ten weeks later a tubular frame issue, that...
Introduction
The Mercedes-Benz SLK has carved out a very clear niche within a niche for itself as the classy grand tourer among the more compact and affordable roadsters from premium manufacturers. Where the Porsche Boxster and BMW Z4 are more about driving thrills and the Audi TT Roadster is design-led, the SLK provides comfort and quality as its keynote benefits.
Much of this is down to the folding metal roof, which Mercedes pioneered with its first SLK back in the mid-1990s. This model, which is the third generation of SLK, continues this idea but improves on it with the options of a panoramic glass roof and even one with glass that can be dimmed to screen its occupants from the sun.
With the roof up, the SLK is very much a closed coupe and offers much greater refinement than its fabric-roofed rivals. At the touch of a button, the roof folds away, with some considerable theatre, under the rear boot deck to leave a classy convertible to enjoy.
The SLK may be more about cruising and enjoying the journey, but it can still offer keener drivers some fun when the road ahead clears. It's not as honed as the BMW or Porsche, but the SLK is swift enough for most needs.
Power comes from a pair of 1.8-litre petrol engines with 184PS or 204PS in the SLK200 and SLK250 respectively. There's also an SLK350 with 3.5-litre V6 petrol motor and a turbodiesel SLK250 CDI. The two smaller petrol engines can be ordered with a six-speed manual gearbox, but most SLK customers opt for the seven-speed auto that is standard with all of the other models.
For those who want more power, speed and noise from their small Merc roadster, the SLK55 AMG packs a 421PS 5.5-litre V8 engine. It's sufficient to see the AMG model from 0-62mph in 4.6 seconds and on to a limited top speed of 155mph.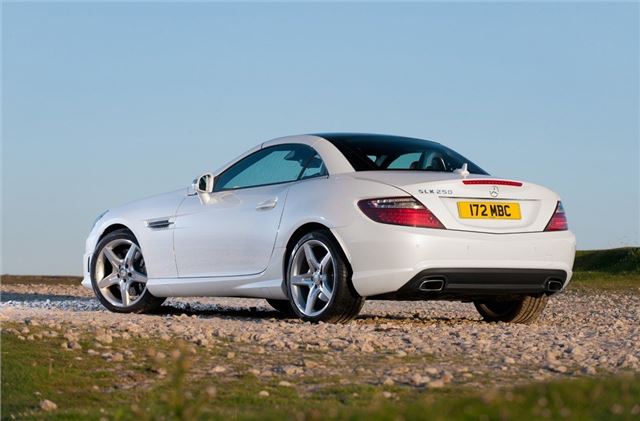 Owners' reviews
Very good except for the roof problem.
Great looking car for all year round.
Much more fun than the previous BMW 3 series convertibles