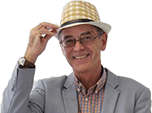 Mercedes-Benz SL-Class R230 (2008–2012)
Last updated 3 October 2016
What's good
Great performance from all the engines with SL350 the pick of the bunch.
Neat folding metal roof.
What to watch out for
27-8-2011: Problem of premature wear of timing chain sprocket for balancer shaft of M272 and M273 V6 petrol engines. Mercedes Star bulletin about this. Big job. Can cost £4,000.
1-2-2012: Moisture gets into the central locking vacuum pump affecting its operation.
2-3-2015: Lacquer peeling from paint of 2008 Mercedes Benz SL R230.
31-12-2015: Report of water leaking into boot of 16,000 mile 2011 SL350, affecting the central locking system in the sump in the boot. Common problem on R230SLs since their launch in 2002.