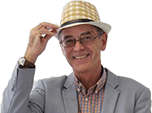 Mercedes-Benz GLC Coupe (2016–)
Last updated 20 March 2019
What's good
Superb ride quality, especially on optional adaptive dampers.
Lovely cabin design and a real high quality feel throughout.
Very high levels of standard equipment.
Strong, frugal and quiet four-cylinder diesel engine.
Fantastic driving position and excellent forward visibility.
Spacious cabin, even for rear seat passengers.
Hatchback practicality and a boot that's easy to load.
According to Mercedes-Benz website (https://www.mercedes-benz.co.uk/passengercars/being-an-owner/ownership-and-car-care/ownership.module.html) on recent Mercedes cars the proximity function of the key can simply be deactivated and reactivated. Quote: "When you have your hands full of shopping or your key fob is buried in your bag, Keyless-Go is a very handy feature. It's important to remember, too, that for all of our current models and those produced since 2014, our Keyless-Go keys can be simply deactivated by pressing the lock button twice. A light will flash to show that the key has been de-activated, and it can be re-activated by pressing any button. By deactivating the key, it can no longer be compromised – great for when your car is parked outside your house or close to where your fob is stored. If you keep a spare key at home, this should also be deactivated when it's not being used to ensure ultimate security."
What to watch out for
Boot space is compromised by coupe-style looks.
Rear headroom is downgraded compared to the full-size GLC too.
COMAND is still pretty awful to navigate.
The best GLC coupes are ones with expensive optional air suspension .
You'll pay a lot more for the coupe version of the GLC, just for its looks.
25-11-2016: Report of problem with some Mercedes GLC Coupe AMG Line models. When turning the car or reversing with steering wheel turned the wheels are juddering and jumping quite badly. Mercedes dealer says they have had 4 GLCs in this week with the same problem Mercedes customer service said they are aware and only solution is to put winter tyres on. Suspect the problem is probably with the particular wheel and tyre combination fitted to AMG Line models.
9-12-2016: The standard tyre sizes for the AMG GLC 43 4MATIC Coupe are 235/55R19 front and 255/50/R19 rear. To overcome juddering and jumping of the tyres, Mercedes Benz tells customers, to quote: "It is something which can be felt only at very low speeds and when a certain percentage of wheel lock is engaged for turning. This is demonstratively more evident in colder temperatures due to the changes in the tyre rubber elasticity. As per the Mercedes-Benz Digital Handbook for your car, we would always recommend the use of winter tyres for temperatures which fall below approximately +7 ddegrees. The recommendation given to improve this characteristic would be to change the tyres on your vehicle to suitable tyres for the winter period."
18-12-2016: Five further customer complaints. Dr L Southee at 360 miles; Mr G Jubb at 946 miles; Mr A Bamforth at 1,902 miles, Me A Done at 12,768 miles and Mr N Fryatt at 2,776 miles. Some have requested buybacks. We have since learned that all weather or cold weather tyres make little or no difference. It's a widespread 'characteristic' of the model, possibly due to the disparity between the front and rear wheels and tyres.
20-12-2016: Report that MB has deleted the option of runflat tyres on the GLC. Can speculate this is because the walls are so stiff they are incompatible with the suspension and steering on 3/4 to full lock and this is what causes the tyres to hop. Speculate that this is also why MB recommends softer compound winter tyres for the car (though will not pay for them).
23-12-2016: Further report of 2016 Mercedes Benz GLC crabbing and makiing an "awful noise" on full lock. Same unacceptable explanation made by Mercedes that it is a characteristic of the car and that to solve the problem the owner should fit winter tyres. Owner wants to reject the car.
30-12-2016: Yet another case reported of a Mercedes Benz GLC Coupe 220d crabbing in reverse and the MB dealer who supplied it simply telling the customer he has to pay for winter tyres.
3-1-2017: Report from owner: "I picked up my GLC 43 on 9th November following a test drive of the GLC250d in early September and 3 happy years of owning an GL350d. The following day I received a call from my sales advisor to see whether everything is ok, I mentioned the tyre skipping or crabbing when getting onto and off our drive way. The dealer got me into contact with one of their technicians and we spoke on the phone. But ultimately I needed to take it in and they'll take a look. Last week 30/12 I finally had some time to take it in and was surprised to learn that their attitude had changed. They were no longer interested in taking a look and come along and listen. They immediately said it is normal and that ALL 4x4's and cars do that when the temperatures drop. Hmmm, my GL class didn't nor any other 4x4 cars I own (VW Golf R and Audi Quattro) unless it was an old school Nissan Patrol left in high transfer box with diff locks on tarmac. I love this car but it is embarrassing to drive, it does it all the time and now also does it a low speed say 20-30 mph turn in to our road, or going around a roundabout. The sales team response was that it was normal and they confirm their GLC250d does it as well, but none of their customers complain about it; it is just me who thinks it is unacceptable. They will present the matter to Mercedes this week, they say, but, having seen some of the stock responses I'm not holding my breath for a satisfactory response. Ideally I want a permanent fix; I'm concerned about premature tyre wear. I don't fancy storing an additional set of 21-inch wheels and tyres to swap them around each time the weather changes, besides isn't that just masking the issue rather than fixing it. If they can't fix it, would my only option left to be rejecting it?" (The GLC43 is on 21-inch staggered wheels with air suspension so wheels cannot be rotated or even swapped back to front. Mercedes has refused the owner an expensive 4-week alignment.)
3-1-2017: Report from Australia of GLC 250d crabbing on steel springs and Pirelli 20-inch runflats. Happened on low speed right hand turn on a rouncabout with camber. Left front tyre feathering on outer edge. Owner finally got 4 wheel alignment done and all four found to be out. Much better after that. Rotating tyres every 10,000km to even out wear. Crabbing minor now on same roundabout, done 21,000km, had work done at 9,000km. Difficult to understand why MBUK and MBUK dealers are not doing this.
3-1-2017: Report of C43 AMG crabbing on less than full lock, same as GLC and GLC coupe. Owner says, "The MB advice of "avoid full lock" is unhelpful as at low speed, it does it on very limited lock coming off my driveway. I wonder how long the front CV joints will last?" This tends to indicate that there might be a problem with the 4Matic centre diff getting the wrong message from the front wheels and locking up.
4-1-2017: News item and many more owner complaints about GLC crabbing.
12-1-2017: Further report from furious owner of Mercedes Benz GLC43 AMG: "I've just had a frustrating visit to Mercedes Benz Milton Keynes. The investigation was farcical and comes across as just not taking it serious. They didn't even want to take it for a test drive. A link to their inspection is here: https://youtu.be/BOmcN3lhE2A I've also made a video of the problem that I and many others are experiencing on this GLC. I would really appreciate it when you can embed that in this article or perhaps even give it another linked article to attract some further attention. https://youtu.be/rO5rqpYPNjo Furthermore I received there and then a letter from Mercedes UK which states the usual that it is not a safety issue but just a matter of a comfort issue. A matter of comfort issue, seriously! And Mercedes Benz whilst acknowledging that in writing think that is ok to have a comfort issue with their cars.
13-1-2017: LS (18-12-2016 above) was directed by Mercedes-Benz to the Motor Ombudsman who ruled that she was entitled to reject her GLC Coupe that is suffering from the 'crabbing' problem. She finally returned it to the dealer on 12-1-2017, following the correct procedure, with letters quoting the Consumer Rights Act 2015, etc. The dealer would not accept this, saying he will not refund her and will not agree with the Ombudsman telling her she is entitled to a refund, nor does he agree with her interpretation of consumer law. (Under the terms of the Motor Ombudsman system a dealer is not allowed to reject its decision so this puts the entire system in disrepute.) The Motor Ombudsman said she must go through them first (which she has) as any court would look more favourably on the case if she had tried all other means of resolving the matter before litigation. She totally disagrees that it isn't a safety issue. A tyre that is being overtly deformed to the point it folds in on itself will lead to premature failure. She informed the dealer about this the day after delivery. The dealer refuses to inspect the vehicle, or check the alignment and will not offer winter tyres that are supposed to help by being more flexible but don't actually help much.
21-1-2017: Another report of GLC crabbing. Car new on 16-12-2016. /news/miscellaneous/2017-01/mercedes-dealer-refuses-to-accept-ruling-of-motor-ombudsman-over-glc-crabbing-issue/ and here: /news/miscellaneous/2017-01/mercedes-benz-refuses-to-fix-crabbing-problem/
8-2-2017: Report that new Mercedes Benz GLC customers are being asked to sign a waiver (see www.mercedescrabbing.org) It includes such working as " I understand and agree that I have been fully informed by my Retailer that my car registration: [left blank] may experience a characteristic known as "tyre skipping". Tyre skipping means that , at low speeds, and under certain steering conditions, the car may experience slight juddering. I acknowledge that this is a characteristic of the car and is not an issue which will comprise safety. I understand that, in certain weather conditions, such as colder temperatures, the characteristics may become more prominent. My Retailer has fully explained this characteristic to me."
14-2-2017: Report of Mercedes-Benz GLC 250 AMG going for its first service at 7,745 miles andowner being told it needed two new tyres: front offside and rear nearside, with a recommendation of replacing all four tyres at £275 each so as not to upset the AWD system. The tyres were Pirelli 255/45 R20 101 Scorpion Verde runflats. See 20-12-2016 report that MB has deleted the option of runflat tyres on the GLC.
27-2-2017: Report of reader successfully negotiating new winter tyres FoC prior to purchase of GLC.
28-2-2017: Another report of crabbing at low speed in a Mercedes-Benz GLC250 now at 2,000 miles.
1-3-2017: Report that Mercedes Benz has finally relanted and is now offering all GLC and GLC Coupe owners a switch to all season tyres (that mostly cure the crabbing problem) free of charge.
10-3-2017: Report that ridiculously the satnav software of a Mercedes Benz GLC cannot be updated on a Mac. Reader bought a Mercedes-Benz GLC in November 2016, and it was supplied with Garmin satnav. When he went to check for updates to the maps, which are not the latest, he found that Apple computers are not supported for updating. Mercedes said it was Garmin's issue. Garmin says Mercedes has entire responsibility as they outsource the update software. On returning to Mercedes their only advice is to find a Microsoft computer.
21-3-2017: Mercedes Benz GLC 250d Coupe checked for juddering in Farnborough airport carpark. It only happened on very extreme lock. Car was fitted with 20-inch Michelin Latitude (not Latitude Alpin) tyres.
27-10-2017: Report that reader bought used GLC43 from a Mercedes Benz dealer on a PCP and it turned out to have the widely reported problem of crabbing. Dealer reluctant to change the tyres.
22-12-2018: Steering knuckle fix now being offered to owners of RHD Mercedes-Benz GLC Coupes with front wheel 'crabbing' problem as detailed above.
Recalls
23-7-2017: MB issued a voluntary recall to apply software upgrades to diesel engines in a bid to cut nitrogen oxide emissions on three million vehicles. All Euro 5 and Euro 6 standard diesel engines registered in Europe between January 2011 and September 2015 are affected. (Only the new two-litre turbodiesel fitted to the latest E-Class saloon and a new V6 turbodiesel in the soon-to-be released S-Class are exempt.) A Mercedes-Benz spokesman said that the "software upgrade" would be carried out by dealerships when customers visited for a service or other maintenance work and would take around an hour to complete. MB "did not expect" the upgrade to have any effect on the performance of Mercedes-Benz vehicles. Many Mercedes-Benz diesel vehicles have already had the update applied after work to apply the changes to compact vehicles and the V-Class MPV got underway in March. It was reported in The Times in July that while Daimler, which manufactures Mercedes-Benz, had not been found to use the same type of software for cheating emissions tests discovered in Volkswagen vehicles in 2015, it is the subject of an investigation by the German authorities into the possible manipulation of exhaust controls in cars with diesel engines.
17-10-2017: Mercedes-Benz issued a voluntary recall to apply a free-of-charge fix to approximately 400,000 UK models affected by a broken steering column spring. Coupled with insufficiently earthed wiring components, this may lead to a short circuit - which can inadvertently deploy the driver's airbag. If the airbag warning light appears on the dash customers are urged to contact a roadside assistance service or their nearest retailer. The safety recall affects certain A-Class, B-Class, C-Class and E-Class models, together with CLA, GLA and GLC vehicles, built between November 2011 and July 2017.
14-08-2018: R/2018/168 DRIVER'S AIRBAG GAS GENERATOR HOUSING FAILURE DURING DEPLOYMENT On affected vehicles it has been determined that drivers airbags with potentially faulty gas generator housing material may have been installed in vehicles of model series 156, 176, 246, 205, 238 & 253. If the material of the gas generator housing fails during airbag deployment in the event of a crash, the airbag system would possibly no longer have a restraint effect. In addition, separating parts could enter the passenger compartment. This could lead to an increased risk of injury.
List Price from
£37,025
Buy new from

£31,812

Contract hire from

£330.49

per month