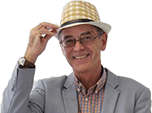 Mercedes-Benz C-Class (2014–)
What's good
Much improved interior quality.
More refined and better to drive than predecessor.
1.6-litre diesel in C200 Bluetec is very impressive and economical.
New six-speed manual.
Optional £895 Airmatic suspension recommended.
Five star Euro NCAP rating. 92% adult occupant protection; 84% child occupant protection; 77% pedestrian protection; 70% safety assist.
According to Mercedes-Benz website (https://www.mercedes-benz.co.uk/passengercars/being-an-owner/ownership-and-car-care/ownership.module.html) on recent Mercedes cars the proximity function of the key can simply be deactivated and reactivated. Quote: "When you have your hands full of shopping or your key fob is buried in your bag, Keyless-Go is a very handy feature. It's important to remember, too, that for all of our current models and those produced since 2014, our Keyless-Go keys can be simply deactivated by pressing the lock button twice. A light will flash to show that the key has been de-activated, and it can be re-activated by pressing any button. By deactivating the key, it can no longer be compromised – great for when your car is parked outside your house or close to where your fob is stored. If you keep a spare key at home, this should also be deactivated when it's not being used to ensure ultimate security."
What to watch out for
Doesn't work very well on standard SE spec 16-inch wheels with 205/60 R16 tyres. Feel more bumps than the 225/45 and 245/40 18-inch tyres on the AMG line.
14-7-2015: Problems reported with C-Class bought November 2014. 10-4-2015 control screen developed scrolling lines resulting in a complete loss of functionality. Head unit replaced by dealer. Car returned 28-4-2015. Then further issues with satnav refusing to read the SD card. Then multiple warning signs on 6-6-2015 and car refused to start. After a repeated period of locking and unlocking the door it eventually started. All the warnings had disappeared. Car back to dealers on 9-6-2015 and dealer judged it not safe to drive. Car returned again on 19-6-2015. On 10-7-2015, satnav showed same scrolling lines and again said it could not read the SD card. Bluetooth phone system also failed. 13-7-2015 dealer updated the software, but after 4,844 miles and 24 days off the road since November 2015 owner now wants to reject the car.
16-7-2016: Report of new March 2016 C350e refusing to charge by the supplied lead. Mercedes-Benz dealer said water getting into the cable leading to the control box caused the problem and that Mercedes were aware of the problem and consequently a modified cable and control box were fitted to the car.
28-9-2016: Repairer of 2016 Mercedes C350e involved in a crash unable to get a replacement airmatic suspension pump bracket. Car has been in body shop 10 weeks with no sign of the part or even a manufacture date on it even after phoning insurers weekly.
3-1-2017: Report of C43 AMG crabbing on less than full lock, same as GLC and GLC coupe. Owner says, "The MB advice of "avoid full lock" is unhelpful as at low speed, it does it on very limited lock coming off my driveway. I wonder how long the front CV joints will last?" This tends to indicate that there might be a problem with the 4Matic centre diff getting the wrong message from the front wheels and locking up.
5-1-2017: Further report of C43 tyres folding over on lock. Reader writes, "So far we have had the same response from Mercedes AMG in writing and the dealer, where the "fix" is a winter wheel tyre package, which they cant get as the rear wheels are out of stock. I have also contacted Dunlop who have provided the staggered tyres. 225/45/18 front and 245/40/18 rears. The technical department called me today and stated that they don't have an issue with the tyre angle of the front tyre as long at they are MO tyres. I have provided a video to both Mercedes and Dunlop that shows the front tyre appear the "fold" under the rim at full lock, then skip across the ground at full lock and low speed. When AMG called me they stated that this isn't being reported in Germany, I pointed out that I doubt that the German cars have the UK steering option that is quoted on the options list. We have also been told that the fix is winter tyres, the Wheel package I have been quoted is £2.5K + the tyres! Looking at the mean temp for my area of the UK Chester they would be needed 5months of the year, I'm not sure that can be counted as suitable for UK roads. I'm also not convinced that the winter tyres will solve the issue but, we are thinking of investing in some MO winter tyres today and just swap them on the current rims to prove it. The tyre dealer I use has a hunter machine with the merc sensor kit, I will ask them if they have the settings for my car and at least get a printout of the current settings and report back. As above this was going to be our dream car, so far its less than that.
13-3-2017: Yet another report of chuntering of tyres on a new C43 AMG and owner was not aware of Mercedes-Benz offer to replace the tyres with all weather tyres that partially eliminate the problem.
22-3-2017: Further report of a 2016/66 C43 AMG chuntering its tyres on lock. Mercedes-Benz told the owner "it is a characteristic" of the car.
3-7-2017: Report of petrol smell both inside the cabin and outside a 2015 Mercedes-Benz C-Class with 20,000 miles. (Later traced to blocked carbon filter in fuel tank breather.)
18-9-2017: Report of creaking from door seals of recently purchased 2016 Mercedes-Benz C200 executive auto with 11,235 miles. Back to dealer who said he had refitted the door seals and lubricated them but they still creak.
6-11-2017: Another report of full lock tyre judder on a 2016 Mercedes-Benz C43 AMG. Owner considering a switch to cold weather tyres, which isn't a bad idea this time of year anyway. No all-weather tyres in 225/40 R19 seem to be available.
13-12-2017: Persistent rattle reported in sunroof mechanism of 2016 Mercedes Benz C-200 that Mercedes dealer seems to be incapable of curing.
31-12-2017: The Mercedes e-brochure for the C-Class variously lists the 2017 build with a fuel tank capacity as 66l/51l/41l (with 66l an optional extra) and in its latest incarnation gives no mention of the standard fuel tank other than to say you can order a 66l tank "optional extra".
1-1-2018: 'New' Mercedes Benz C220 CDI AMG Line Premium plus purchased in October 2017 turned out to have been built in January 2017 and sitting around since. After two days, the Command system failed, the boot sesnsor opening works intermittently, and at speed there is a sensation of 'feeling the road ' through the accelerator. Additionally, there is an intermittent 'pause' in accelerating away from a junction after stopping, and other niggly issues, including very rusty brake discs.
10-3-2018: Numerous irritating small faults reported on Mercedes-Benz C250d AMG Premium Plus estate bought used in November this 2017 with just over 12,000 miles. The faults have been electrical, with little things like the door lights, memory seats and the live traffic information failing. Now the keyless entry on the drivers door has failed.
8-6-2018: Further report of owner of 2017 Mercedes-Benz C220d Premium Plus auto finding that car has a 42 litre fuel tank instead of the expected 66 litre tank. This severely restricts its range to around 250 miles. Speculation that MB ran out of 66 litre tanks on the production line and to keep the line running fitted thr 42 litre tank of the C-Class hybrid.
21-6-2018: Report of a new Mercedes-Benz C200 delivered with a 42 litre fuel tank instead of 64 litres.
27-6-2018: Significant problems reported with Renault engined 2015/65 Mercedes-Benz C200 Sport 1.6 Bluetec diesel 136PS starting 40 days after purchase: First an engine oil low warning which was resolved by Mercedes with an engine oil top up. Issue kept returning every month. In March 2016, the automatic gearbox and turbocharger failed causing a power loss. The car was with Mercedes-Benz engineers for 40 days. 6 months later the automatic gearbox failed again. The car returned to Mercedes-Benz again in December 2016 for the same issue. Later in June 2017 the car broke down again and this time some airflow repairs were performed. In December 2017 the engine failed completely and required a replacement. Alltogether, the car has been with Mercedes-Benz engineers for over 6 month for the duration of ownership. Also a problem with the Start/stop function results in a power loss when taking off. Mercedes-Benz is yet to diagnose and resolve it. This issue has been flagged multiple times yet there has been no successful diagnosis or repair performed. As of April 2016 owner has been asking Mercedes-Benz to change the car due to its ongoing issues. However, Mercedes-Benz refuses to do that and is unable to fully resolve the ongoing issues. Recently, in May 2018, the car's exhaust started emitting a thick white smoke which Mercedes were unable to understand and resolve.
5-8-2018: Report of 2018/67 Mercedes Benz C200d Sport delivered with 42 litre fuel tank instead of 66 litre tank (maybe the tank for the 1.5 litre mild hybrid model). Owner told it was £45 extra to have the larger tank. This was corrected. Further problems included car delivered with paperwork for a different car; headlamps fogged up and were eventually replaced; phantom dash warnings including "front left indicator, front headlamp, etc." later fixed; dealer also prescribed replacing the NOx control because it was "likely to fail".
23-8-2018: Report of 2014 Mercedes Benz C250 CDI 2,143cc 204HP AMG Line auto with full service history breaking down on 20th August. Mercedes Worcester investigated at cost of £400. Carried out analysis tests, compression, injectors, visual internal inspection of cylinders, and have decided it is a mechanical failure and needs a replacement engine and are speaking to MB.
10-9-2018: (Re: 23-8-2018): "Mercedes Worcester have now stripped the engine. The fault is the shell bearing con rod to crankshaft (big end) on No.2 cylinder. the white metal is completely gone and the copper backing has partly come out of the assembly. They are not able to identify the cause of this, but MB UK has said this only occurs if the engine has been run without or with minimal oil. The three other Big End bearings are OK. The fault occured instantaneously, and the engine was OK before it happened, and had been since Sept 2014 when I bought it (ex Demo). It has never been run without oil by me. Full Service history, last service May 2018, 19,266 miles, mileage at breakdown approx. 20,250. I understand that MB offered 57% contribution to replacement engine before the fault had been fully identified but now their statement that they have only seen this when the engine has been run without oil is worrying and could be very costly."
20-10-2018: Report of failure of an EMS and then failure of the Charge Control unit for the hybrid battery of a 2017 Mercedes Benz C350e. Charging unit had to be ordered specially from Germany and with diagnosis and the work installing the new unit it's been off the road for almost two weeks with both problems. Echoes the problem with charging units for BMW and MINI PHEVs.
21-10-2018: High speed vibration reported from C350e, particularly noticeable on smooth motorways. Owner has chenged tyres and has a 4-way laser alignment to no avail. MB dealer puzzled. No problem with Airmatic suspension. Seems to be driveline.
17-11-2018: Report of long list of problems with 2017 Mercedes W205 C200 Sport: Initially incorrect paperwork was supplied when owner bought the car (wrong car details on contract and on Hire Purchase Agreement). Small petrol tank fitted despite buyer clearly stating that he wanted the same spec as his previous W205. Correct one fitted after much dispute. SatNav gives incorrect advice at times, and is therefore unreliable. Owner complained to Mercedes who say there is nothing wrong with it after updating. It is still the same. Garmin, who supply the equipment, will have nothing to do with it because they say Mercedes is responsible. After a few months, and after one of many visits to Listers, the rear parking sensors started to beep for no reason when reversing. Listers blamed the towbar causing interference, and said owner should only fit the very expensive Type Approved towbar. Exactly the same model towbar was used on owner's previous identical car by the same professional towbar company with no problem. Owner had a close look at the sensors and realised that one of them was not seated in the holding bracket properly. He pushed it in. No further problems with parking sensors. Listers said the NOX sensor was faulty and was replaced at the first service. The battery was replaced when it needed recharging after using the radio for 2 hours without running the engine. 5 warning lights came on over a period of half an hour saying that various lights were faulty. Another visit found that the control gadget was faulty but owner had to drive the car 16 miles with faulty lights to get it fixed. Headlights misted over due co condensation in autumn air. Owner insisgted on replacement. One light subsequently suffered the same problem.
22-4-2019: Complaint of 2017 Mercedes-Benz C43 AMG 4-Matic clunking its front tyres on full lock. 4,000 miles from new. Been back to the local Mercedes dealer for investigation under warranty but returned in same the same condition. There are two cures. One is different tyres. But the correct cure is a replacement steering knuckle joint that is correctly engineered for RHD cars.
3-5-2019: Honest John Awards 2019: Compact Premium Car of the Year Mercedes-Benz C-Class
4-5-2019: Petrol smell reported from March 2016 Mercedes Benz W205 C200 only just out of warranty. Car had its last service with Mercedes in the middle of March. Owner reported to dealer in April 2019 and dealer had the cheek to inform him there would be a £165 'diagnosis fee' to establish the cause of what is actually a very well known problem of the carbon filter in the fuel tank breathing system becoming blocked. Shoud be fixed FoC. Same thing happens on A-Class.
16-7-2019: Report of repeated problems with 2017 Meredes Benz C220d Estate with 19,000 miles. In a period of 66 days it spent 54 in the workshop having been returned to owner 3 times 'fixed' only to break down again within a few days. It has now broken down again having not even reached the end of owner's drive after being returned to his home by the dealer and is currently undergoing repair at MB Exeter. The customer service has been excellent but owner fed up with the inconvenience. The one consistent factor might be duff diesel in the car's tank if it has never been refuelled while this has been going on.
9-9-2019: Report of smell of petrol outside February 2015 Mercedes Benz C200 Sport auto. Will be a blocked charcoal filter in the fuel tank breather system.
Recalls
14-10-2014: According to Just-Auto.Com Mercedes-Benz is recalling at least 39,000 C-Class sedans sold in the US and Germany because of a potential steering system fault. The "steering coupling interlock" was in an open position when it should have been released from the European factory locked," US-based M-B spokeswoman Donna Boland told Bloomberg News. The problem, which could cause steering wheels to squeak, was initially noticed in September in two vehicles in Europe. The issue affects 28,500 C-Class sedans in Germany as well as more than 10,500 vehicles in the US from the 2015 model year, according to the report, citing the automaker. A Daimler spokesman said the automaker was not aware of any accidents or injuries related to the production glitch. Mercedes didn't have a figure for the total number of vehicles affected globally, the news agency added. German customers have been notified to bring their vehicles in for a check, which takes about 30 minutes. The US models are made in Tuscaloosa, Alabama, and there's "no reason to think our vehicles have this problem", Boland, the US-based M-B spokeswoman, told Bloomberg.
17-10-2014: Mercedes-Benz has issued a UK recall for the new C-Class over a potential steering fault. The C-Class recall will affect more than 8000 cars, built between 17 January and 22 September 2014. The fault is thought to relate to the steering column coupling lock, which may not have been installed correctly at the factory. Owners of affected models will be contacted by their local dealer for a free inspection and Mercedes-Benz has said any correctional work will be carried out under warranty.
08-06-2017: R/2017/159: ELECTRIC POWER STEERING MOTOR DEFECTIVE. Contacts inside the electric power steering motor may not have been correctly formed. Failure of these contacts would cause the loss of power steering assistance.If this happens a warning lamp will illuminate. Fix: Replace the electric power steering motor on affected vehicles. VINS: WDD2050042R247418 to WDD2054082F462935;
WDD2130042A031780 to WDD2130042A031780. Build dates: 01-08-2014 to 31-12-2016.
20-06-2017: R/2017/096: STARTING CURRENT LIMITER MAY OVERLOAD. Where the car incurs severe engine damage resulting in the engine failing to turn over (engine seizure), and if the driver repeatedly attempts to start the engine despite the engine not cranking, the very high electrical current could lead to overheating of the starting current limiter and the potential for a fire. Fix: Recall the vehicles that are likely to be affected and install an additional fuse in the electrical line to the starter. Build dates: 01-02-2014 to 28-02-2017.
23-7-2017: MB issued a voluntary recall to apply software upgrades to diesel engines in a bid to cut nitrogen oxide emissions on three million vehicles. All Euro 5 and Euro 6 standard diesel engines registered in Europe between January 2011 and September 2015 are affected. (Only the new two-litre turbodiesel fitted to the latest E-Class saloon and a new V6 turbodiesel in the soon-to-be released S-Class are exempt.) A Mercedes-Benz spokesman said that the "software upgrade" would be carried out by dealerships when customers visited for a service or other maintenance work and would take around an hour to complete. MB "did not expect" the upgrade to have any effect on the performance of Mercedes-Benz vehicles. Many Mercedes-Benz diesel vehicles have already had the update applied after work to apply the changes to compact vehicles and the V-Class MPV got underway in March. It was reported in The Times in July that while Daimler, which manufactures Mercedes-Benz, had not been found to use the same type of software for cheating emissions tests discovered in Volkswagen vehicles in 2015, it is the subject of an investigation by the German authorities into the possible manipulation of exhaust controls in cars with diesel engines.
17-10-2017: Mercedes-Benz issued a voluntary recall to apply a free-of-charge fix to approximately 400,000 UK models affected by a broken steering column spring. Coupled with insufficiently earthed wiring components, this may lead to a short circuit - which can inadvertently deploy the driver's airbag. If the airbag warning light appears on the dash customers are urged to contact a roadside assistance service or their nearest retailer. The safety recall affects certain A-Class, B-Class, C-Class and E-Class models, together with CLA, GLA and GLC vehicles, built between November 2011 and July 2017.
14-08-2018: R/2018/168 DRIVER'S AIRBAG GAS GENERATOR HOUSING FAILURE DURING DEPLOYMENT On affected vehicles it has been determined that drivers airbags with potentially faulty gas generator housing material may have been installed in vehicles of model series 156, 176, 246, 205, 238 & 253. If the material of the gas generator housing fails during airbag deployment in the event of a crash, the airbag system would possibly no longer have a restraint effect. In addition, separating parts could enter the passenger compartment. This could lead to an increased risk of injury.
We need your help with our latest Satisfaction Index, so that we can help others make a smarter car buying decision. What's it like to live with your car? Love it? Loath it? We want to know. Let us know about your car - it will only take a few minutes and you could be helping thousands of others.
Help us with the Honest John Satisfaction Index now