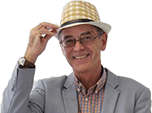 Mazda 6 (2008–2012)
Last updated 11 April 2019
Video Road Test
Kerb weight
1370–1665 kg
Warranty
3 years
Servicing
9,000–12,500 miles
Driving
At the presentation, Mazda banged on about 'Kizuna', which translates to "an emotional connection between car and driver achieved by a mix of quality and reliability and environment and safety." They reminded us that in the German 2006 J D Power satisfaction survey the old Mazda 6 came out best of all cars on sale there, including all German cars, and in the Autobild 100,000 kilometre test, involving a full strip-down at the end, the old Mazda 6 emerged completely fault-free.
Compared to the old Mazda 6, the new car has much reduced road noise, actually below the levels generated in the Vectra, Avensis and Passat. And, on the road, both of the cars were tried were very quiet.
The 2.5SL came on 18" alloys with 225/45 tyres, so naturally bump-thumped over sharp ridges and potholes, but the 215/50 R17s on the 1.8TS2 were fine and I guess the 205/60 R16s on the S and TS would be best of the lot.
The 1.8 has quite a useful powerband, giving maximum power of 120PS at 5,500rpm and maximum torque of 165Nm at 4,300rpm. That enabled it to pull out of uphill hairpin bends in 2nd cleanly, rather than having to resort to 1st and meant even tight corners could be flowed together rather than tackled in a series of lurches and jerks. Steering and handling, with the DSC off, were perfectly balanced for a car of this one's modest aspirations, I'd say better even than the new Mondeo, which is really saying something. Enthusiastic drivers will not be disappointed even by this most basic version. Nor will anyone seeking quietness, refinement and comfort. It's geared at 25mph per 1,000rom in 5th. And it does the job better than anything else in the same class for the money.
The 2.5SL is less successful because it sets its sights that much higher and finds itself up against opposition like the Audi A4 B6, BMW 318i, Honda Accord and SAAB 9-3. It obviously offers more power and more equipment for the money than the German opposition, and it's quiet at speed, comfortable and decent to drive. But it doesn't move the game ahead as far as the 1.8S does for £5,500 less money.
Though we could only drive a 1.8TS2 and a 2.5SL, there will be a sensible range of Mazda 6s. There' also a 2.0 litre petrol engine available with 6-speed manual or 5-speed automatic transmissions, a 6-speed 140PS diesel (starting at a sensible £15,620). And a super looking estate.
TS2 trim upwards is fitted with steering wheel controls for the radio, air-conditioning, trip computer, cruise control, Bluetooth phone and satnav (if fitted) which, apparently, reduces driver 'look away time' enabling his eyes to stay focused on the road.
One criticism that fed through from readers experience of the old car are the headlights. At least the Xenon lights on the 2.5SL, which, by EC law, have to be fitted with self-adjusting dipped beam-height electric motors. If you are driving on dipped bean a twisting undulating road, the motors just don't work fast enough and you can find yourself alternately blinding oncoming drivers then driving into the dark.UPDATE: 2.2-litre diesel
The latest incarnation of the Mazda 6 has always been an impressive car. Very handsome, and easily confused in the mind, with the Honda Accord. You have to look twice to be sure which is which.
And the Mazda 6 station wagon probably has the most graceful rear end of any station wagon anywhere in the World.
It steers and handles beautifully too. Easily on a par with the latest Mondeo at its best.
But the engine range wasn't as strong as the rest of the car. The 1.8 petrol engine is a very good 1.8, but the 2.0 litre doesn't compare as well with other 2.0 litres, the 2.5 emits too much to get on most people's shopping lists these days, and the 2.0 diesels, though strong, had been developing a bit of a reputation for turbo trouble in the old Mazda 6.
So Mazda got to work on a new alloy block, chain cam, balancer shaft diesel engine, like Toyota raising the capacity to 2.2 litres, and offering it in three different outputs of 125PS, 163PS and 185PS. Not only that, by virtue of some clever technology and a new type of particulate filter, CO2 levels are down and only the high power wagon comes in at over 150g/km CO2.
What's really special about the new particulate filter is that on the combined running cycle it only needs to regenerate half as many times, and the times spent regenerating are shortened by a third. That means less worry about the 'depollution' light coming on and better fuel economy because the engine burns less fuel regenerating.
Volvo has its blind spot warning light and Mazda has come up with something similar, which it calls 'Rear Vehicle Monitoring System'. This uses wide-angle 24Ghz microwave radar on both sides of the rear bumper to monitor the presence and speed of anything approaching in that area. If it spots something, it warns you with a flashing light, and if the Mazda driver signals to change lanes it also emits a warning beep. Unlike mirrors, it works even in heavy rain or thick fog. It's the sort of device that should be fitted to every LHD truck and van entering the UK, and every RHD truck and van entering mainland Europe.Though Mazda says you get maximum torque or 360Nm from 1,800rpm to 3,000rpm, you didn't on our 163. There was a noticeable catapult effect at about 2,300rpm when the turbo wound up. However, it was happy to trickle down to 1,000rpm and even pull uphill in high gears from low revs, so it did prove to be a reasonable flexible friend.
I've written about the handling before, which is excellent without resorting to different settings of 'sport', 'standard' and 'comfort' like a high spec Mondeo. You can switch off the ESP if you want, but these days I generally don't want, at least on public roads, and the system is a sensible one that doesn't come into effect unless the car (and you) really need it. You can have your fun and neat it.
On the wagon, practical features abound, like the 'Karakuri' rear seats that flop down at the flip of a latch on the boot side, so you don't have to mess around pulling knobs on the tops of the seats. The load area is long and flat. The load cover comes up with the hatchback lid. And, while there's plenty of space for your bags behind, the back seats offer bags of head and legroom.
Next day, we got out hands on a 185PS hatchback, and if you've got the extra cash this is definitely the one to go for. You get a lot more urge from lower revs whether you're using the gears or not, and there is very little sacrifice in economy. Only £30 a year more tax, and then only if you go for the 185PS wagon. The 185PS saloon and hatchback stay under 150g/km.
This really is a sports diesel, and possibly the best 'D sector' front drive diesel you can buy. It grips tenaciously and the steering is sufficiently informative to tell you the instant it finally starts to lose adhesion so you can take appropriate action. If you don't, and have left the ESP on, then the system will do it for you.
And it manages all this with impressive seat and rid comfort, despite 215/50 R17 tyres (I don't recommend going up to 18"). Our test route managed to throw up a stretch of urban road that somehow contrived to be worse than anything in the most socialist of London boroughs.
Engines
| Engine | MPG | 0-62 | Top speed | CO2 |
| --- | --- | --- | --- | --- |
| 1.8 | 37–44 mpg | 10.7–11.7 s | 121–123 mph | 155–184 g/km |
| 2.0 | 35–41 mpg | 9.9–10.4 s | 128–134 mph | 159–191 g/km |
| 2.0 Automatic | 37–37 mpg | 11.2–11.3 s | 126–128 mph | 176–178 g/km |
| 2.0 D | 46–50 mpg | 9.5–10.9 s | 118–127 mph | 147–167 g/km |
| 2.2 D | 50–54 mpg | 8.3–10.9 s | 121–135 mph | 133–152 g/km |
| 2.2 D 163 | 51–52 mpg | 9.2 s | 132 mph | 140–147 g/km |
| 2.3 | 33 mpg | 9.0 s | 131 mph | 207 g/km |
| 2.3 DISI Turbo | 28 mpg | 6.6 s | 149 mph | 245 g/km |
| 2.5 | 34–35 mpg | 8.0–8.4 s | 135–137 mph | 186–193 g/km |
List Price from
£23,590
Buy new from

£18,144

Contract hire from

£219.35

per month