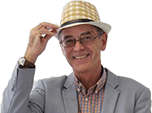 Maserati 4.2 V8 Coupe (2001–2007)
Last updated 12 May 2017
Half-price Ferrari motoring. Fast, refined, enjoyable and a big improvement over the 3200GT. Timing chain engine.
Hefty running costs. High-speed stability could be better. Slightly awkward seating position.
Updated 3 August 2014
Needs timing belts replaced every 12,000 miles or every 3 years. Both the a/c condenser radiator and dryer are inaccessible, requiring a lot of dismantling to access, so failed a/c can be very expensive...
Introduction
Replaced 3200 Twin Turbo V6. Launched at Frankfurt Motor Show in September 2001. Same Giorgetto Giugiaro body, but lost unique cureved rear light clusters.
Owners' reviews
Phenomenal performance, italian temperament.