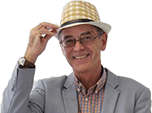 Maserati 4.2 V8 Coupe (2001–2007)
Last updated 9 February 2019
Half-price Ferrari motoring. Fast, refined, enjoyable and a big improvement over the 3200GT. Timing chain engine.
Hefty running costs. High-speed stability could be better. Slightly awkward seating position.
Updated 9 February 2019
Tale of disaster reported with dealer bought 2009 Maserati: "On getting it home some faults were apparent and I immediately complained to the garage.Over the course of the next few days more issues became...
Introduction
Replaced 3200 Twin Turbo V6. Launched at Frankfurt Motor Show in September 2001. Same Giorgetto Giugiaro body, but lost unique cureved rear light clusters.
Owners' reviews
Phenomenal performance, italian temperament.