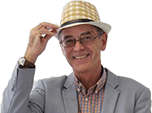 Maserati 3200GT (1998–2002)
Last updated 12 May 2017
Rapid, comfortable journey-shrinker, with excellent brakes and decent space in the rear.
Expensive to run, especially if anything goes wrong. Timing belt engine. Overly stiff ride and unrewarding manual gearboxes (torque converter auto better).
Updated 3 August 2014
Needs timing belts replaced every 12,000 miles or every 3 years. If throttle reponse is too sudden then the accelerator pedal position potentiometers may have failed and a replacement unit is £475....
Introduction
Launched in 1998.