Lotus Evora (2009–)
Model History
July 2008
Lotus 2+2 launched at London Motor Show. Powered by a 3.5-litre Toyota V6 producing 280 PS. Innovative lightweight chassis technology to ensure "visceral all-round dynamic performance" (whatever that means), in keeping with the great Lotus tradition. Even in the very early stages of development testing, Lotus ride and handling engineers report that it is considerably faster around the famously demanding Nürburgring circuit than the Elise and more stable at speed than the Exige.
Weighs just 1,350 kg (prototype specification). During preliminary testing around the famous Nürburgring, the Lotus chassis engineers report that it is extremely agile and great fun to drive - even when clad with the full development disguise.
In addition to its excellent performance and exemplary handling, the Evora offers a more refined ownership experience than Lotus's existing smaller four-cylinder models. Its elegantly styled cabin is elegantly trimmed and its equipment list includes contemporary features such as an advanced touch-screen multi-media system and electric power-fold door mirrors.
Because one of the roles of the Evora is to attract new customers to the Lotus brand, much attention has been paid to its ease of use. Wider, taller door apertures and narrower sills make getting in and out of the cabin a less athletic undertaking than it is in Lotus's smaller sports cars (the Elise, Exige, Europa and 2-Eleven), while the design of the cabin itself will accommodate two 99th percentile (6ft 5in tall) American males in the front seats.
The 'convenience factor' of the Evora extends to less obvious areas of the car. For instance, beneath the skin the entire front-end structure is a high tech aluminium sacrificial modular unit, attached to the main extruded aluminium tub. This modular unit is designed to deform for maximum safety, and to reduce repair costs in the event of a frontal impact.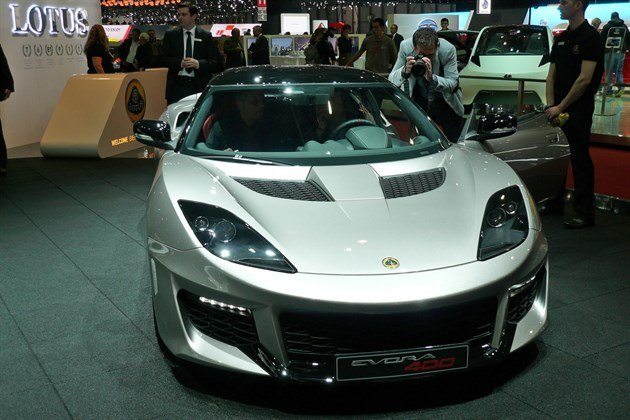 March 2015
New Lotus Evora 400 shown at Geneva Motor Show.
This revised Evora is on sale from August 2015, priced from about £70,000.
The 400 name signifies that its supercharged 3.5-litre V6 now has 400PS. The whole car has been redesigned, offering better comfort, better access, a nicer cabin and a 22kg weight loss.
Top speed 186mpg, 0-60 4.2 seconds.
Its Toyota V6 has a bigger supercharger and a more efficient intercooler. The six-speed manual has a new clutch and a lighter flywheel to smooth out gearshifts, while the optional six-speed automatic gearbox gets a new, sportier shift strategy and a pair of column-mounted shift paddles. The driver can tune the level of traction control and stability to Drive, Sport or Race modes].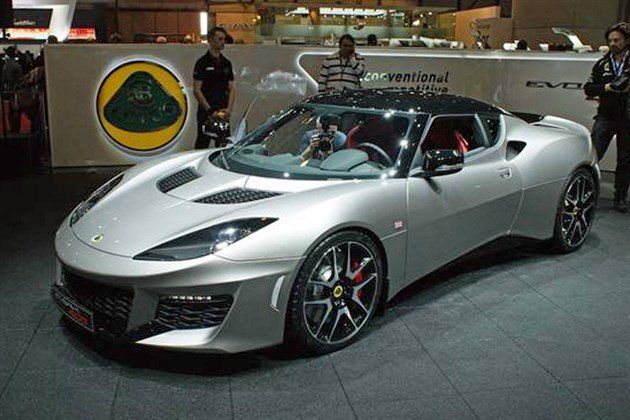 May 2015
Starter price of Lotus Evora 400 announced as £72,000.
What does a Lotus Evora (2009) cost?
Buy a used Lotus Evora from £52,495