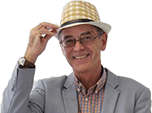 Lexus IS 250C (2009–2013)
Last updated 11 April 2017
Incredibly refined. Barely any top-down turbulence. Metal-folding roof retracts smoothly. Effortless performance.
Thirsty and expensive to run. Soft handling means it's no sports car. Lacks the feelgood factor you'd expect of a convertible.
Updated 11 April 2017
Positive report of Lexus IS250C: "Now owned my '09 IS250C SE-L for 22 months, an extremely pleasant touring car made better by adding the Lexus folding wind protector bought for £250 on eBay. I...
Introduction
When I first read the price of the Lexus IS250C, I have to confess my jaw dropped a bit. I was expecting an entry level of £28,000 to £30,000. So £34,550 came as a bit of a shock. And that doesn't even include satnav. For the Navigator version you are asked to hand over a cool £36,750.
Lexus justifies this with a list of standard equipment as long as your arm (see below). Enough to pull the price of its closest competitor, the BMW 325i coupe convertible, way south of £40,000. So it's actually quite brave of Lexus to quote an all-in price rather then tempt buyers with a low list price, then keep adding to it to put you into the specification you really want.
Lexus IS250C 2009 Road Test and Video
Owners' reviews
Pure refinement based on quality in depth.
Lexus quality abounds and a pleasurable reassuring drive in thne open air.