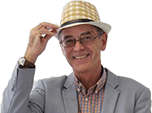 Lexus IS (1999–2005)
What's good
S and T reg cars came fifth in 2001 Top Gear / JD Power Customer Satisfaction Survey. Third most reliable car in 2001 Fleet News Survey of 620,000 fleet cars mostly under 3 years old. 5th top for reliability in Auto Express 2002 survey. 2nd Top in 144 car 2002 JD Power / What Car? Customer Satisfaction Survey of V and W reg cars.
Joint 2nd top make in 2002 'Which?' reliability survey cars 2000 - 2002; top for cars 1997 - 1999. 3rd overall and Lexus top brand in 2003 What Car? J.D. Power Customer Satisfaction Survey. 99% breakdown-free in 2003 Which survey. Rated fewest breakdowns and faults, average for problems making it a 'Best Buy' in Which 2003 survey.
Top marque 4th year running in 2004 J.D. Power Customer Satisfaction Survey, and IS200 second top model. Trim improvements from April 2004. Which? Best Buy 2004. Which? used best buy £10,000 - £15,000 2004.  Came 2nd top in 2005 JD Power/What Car Survey of 23,000 cars reg Sep 2002 to Aug 2003 with satisfaction score of 85.5%. Top marque in 2006 J.D. Power UK Customer Satisfaction Study, earning the 2006 Gold Award for a sixth successive year with 873 points out of 1000, well above the industry average of 791 points.
Joint 1st in 2007 UK J.D. Power Customer Satisfaction Survey with 86.8% score.
User group www.lexusownersclub.co.uk
What to watch out for
Needs to be revved to perform, otherwise doesn't feel powerful enough.
Auto can be sluggish at times.
Complaints of alloy wheels suffering from pitting as a result of salt on UK roads. 800 wheels returned to Japan Many and replaced under warranty. (The first Lexus LS400s had the same problem.)
Radio reception problem cured by artial booster.
Some complaints of clutch judder on 6-speed IS200s not cured by repeated replacement clutches. Can lead to gearbox problems. (More at www.lexusownersclub.co.uk/forum/index.php?showtopic=12875&)
Slightly above average warranty repair costs in 2003 Warranty Direct Reliability index (index 107.78 v/s lowest 31.93)due to high cost of individual repairs. Average warranty repair costs in 2003 Warranty Direct Reliability index (index 101.16 v/s lowest 31.93). Link:- www.reliabilityindex.co.uk
Seem to get through front tyres quite rapidly despite being rear drive.
See above problem areas. Check gearbox and clutch action carefully before buying a manual. Check radios on independent imports.
3-2-2011: Seem to suffer from severe tyre wear because soft bushes in the front suspension deteriorate and while the alignment may read okay static, once the car is on the road the front tyres toe out excessively and wear their inner edges. Happens with standard 215/45 R17s. Worse with bigger, lower profile aftermarket wheel and tyre combinations.
16-11-2011: On 2000-2003 4-speed Toyota and Lexus auto boxes with overdrive there is a fault that can appear of the ecu causing rough changes that damages the gearbox and eventually breaks it. USA Toyota helped owners out with repairs no such help apparent here. ECU are £1,000. Transmissions much more.
Recalls
20-10-2010: Lexus is launching two voluntary recalls in the UK, affecting its IS, GS and RX models. It is working with the Vehicle and Operator Services Agency (VOSA) to contact registered owners and keepers by letter to advise them of the procedure for taking their vehicle to a Lexus Centre or an Official Lexus Service Outlet for the necessary repair work to be done. The first recall concerns the brake master cylinder fitted to IS, GS and RX models built between February 2003 and November 2005. Lexus is aware that the seal between the brake master cylinder and the brake booster may turn in its seat, causing brake fluid to leak into the brake booster. In the very unlikely event that this happens, the driver will be alerted to the problem by the low brake fluid warning light. The brakes will continue to function normally for a significant time - over 200 miles of regular driving. Lexus knows of no accidents caused by this issue. The repair involves the replacement of a small seal and a check for any fluid contamination in the brake booster. If any contamination is found, the brake booster will be replaced. The job will take approximately two hours to complete, at no cost to the customer. Approximately 15,400 UK registered vehicles are affected by this recall.
The second recall concerns the fuel pump on GS 300 models built between September 2004 and February 2006. Expansion and contraction of the fuel tank may stretch the fuel pump's electrical harness. This may lead to a break in the circuit, causing the fuel pump, and so the engine, to stop without warning. Lexus knows of no reported accidents as a result of this issue.
The repair involves replacement of the fuel pump wiring harness, a job that takes about three hours. The work will be done at no cost to the customer. The recall affects 2,081 UK-registered cars.
We need your help with our latest Satisfaction Index, so that we can help others make a smarter car buying decision. What's it like to live with your car? Love it? Loath it? We want to know. Let us know about your car - it will only take a few minutes and you could be helping thousands of others.
Help us with the Honest John Satisfaction Index now