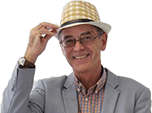 Land Rover Discovery 4 (2009–2017)
Last updated 14 January 2019
What's good
Highly capable off-roader.
Good 3.0-litre TDV6 engine.
Great blend of performance and refinement.
Discovery 4 won two accolades at Caravan Club's Towcar of the Year Awards 2010. Disco 4 won the 'Best Towcar Over £32,000' class and the 'All Wheel Drive Over 1800kg' category, beating the Lexus RX450h, Mercedes Benz E and C class, Volvo XC70 and XC60 and Isuzu Rodeo.
Land Rover Discovery 4 awarded 'Britain's Best Towcar' in the annual Practical Caravan, The Camping & Caravanning Club & What Car? Towcar awards 2010. The Discovery 4 3.0 TDV6 XS, features a class-leading 3500kgs towing ability and comes with optional intelligent towing technologies such as Tow Assist and Trailer Stability Assist. It beat the Mercedes-Benz E350 CDI Blue Efficiency Sport Estate, the Volvo XC60 D5 SE Geartronic, the Range Rover Sport 3.0-litre TDV6 HSE and the Kia Sedona 2.2 CRDi 3 auto.
Discovery 3.0 SDV6 XS voted Practical Caravan and 'What Car' Over 1,900kg Towcar of the Year.
Excellent third place (to the 2000-2006 Toyota Yaris Verso and the 2008-2011 VW Passat CC) in the 2011 Which Customer Satisfaction Survey.
Class winner in annual Towcar of the Year Awards (joint venture between Practical Caravan, What Car? and The Camping and Caravanning Club).
What to watch out for
19-2-2011: LandRover forum reports of Discovery 4 losing power and going in to limp mode , also transmission warning light problems.
4-4-2011: News from Australia is that a faulty batch of turbos has revealed a shocking design defect of the Land Rover Discovery 4 3.0 V6 diesel.
Unlike the 2.7 V6 diesel in which designers had anticipated the problem and replumbed the engine with only one turbo, the twin turbos of the 3.0V6 diesel require the completre body to be lifted off the ladder rail chassis to provide access to the turbos.
Underslung spare wheels vulnerable to theft unless a protection kit is fitted that fits over the spare wheel and costs £ 233.50 inc. VAT.
Timing belt replacement is also a body off job in order to gain the necessary access.
4-4-2011: Unlike the 2.7V6 diesel in which designers had anticipated the problem and replumbed the engine with only one turbo, the twin turbos of the 3.0V6 diesel require the complete body to be lifted off the ladder rail chassis to provide access to the turrbos. The photo shows a Disco IV 3.0V6 turbo replacement taking place.
29-4-2012: Complaint that the satnav routing goes awray.
7-9-2012: Report of three consecutive turbo failures on 2010 LR4 HSE purchased in summer 2011. First failure 1 month after purchase. 2nd failure 8 months later. 3rd failure August 2012. After 3rd failure, dealer replaced oil feed pipes to turbo bearings, which suggests the owner was not idling the turbos and was simply switching off the engine when they were red hot.
17-12-2012: Beware of a software update. It seems that 2012 software updates are not compatible with 2010 Discovery 4s and mess up the dash lighting, camera intensity and forward park sensors. No solution to this at date notified.
22-6-2013: First report of same electromechanical parking brake failure on a Discovery 4 as blighted Discovery 3s, this on a 28k mile 30 month old HSE.
18-10-2013: Abnormal wear of parking brakes led to replacement of rear discs and pads of a 12 month old Discovery 4 under warranty.
30-1-2014: Problem of icing up of turbo intercoolers in Discovery 4 3.0 TDV6 in Czech Republic. In accordance with a LR Technical Bulletin this is 'fixed' by cable tieing in place two hand cut HDPE boards. The Tech Bulletin states that these are to be removed when ambient temperature reaches 15C and that the vehicle will perform with some degradation of performance up to 25C. Over that the vehicle will shut down.
6-8-2015: Persistent engine and transmission problems reported from 2009/59 reg Discovery 4, bought used from LR franchise 14 month previously, now at 75k miles having been bought at 50k miles.
23-5-2016: Report of two engine failures in a 2011 Land Rover Discovery 4 3.0 V6 diesel. First at 35,000 miles in May 2015. Then again at 50,000 miles. First time, replaced under warranty.
6-8-2016: Report of used Land Rover Discovery 4 suffering badly worn front lower arm rear bushes within 11 weeks and 2,133 miles of purchase.
22-10-2016: Severe vibration traced by LandRover dealer to self adjusting Park brake "levers" seized and the shoes down to metal. They replaced the rear disc/drums, pads and shoes and the problem stopped. But it started again, probably because one or oth of the rear parking brake motors has failed.
21-12-2016: Report of catastrophic engine failure of 2010 LandRover Discovery 4 at 59,400 miles. Failure due to movement of crankshaft bearing shells, leading to oil starvation and failure of bearing and complete engine seizure. Car has always been serviced, on schedule, at LandRover dealer. Dealer is quoting ludicrous £22,250 for a complete new engine.
4-1-2017: Report of repeated air suspension compressor failures on a LandRover Discovery. Compressor failed and was replaced. 18 months later it failed again, but had had a two year warranty so was replaced FoC. 12 months later it failed again. LandRover dealer says owner has to pay because only the original replacement was warranted for 2 years. (Might be caused by a leaking suspension airbag.)
27-3-2017: Report of 2010 LandRover Discovery 4 in for MoT. Passed MoT, including Smoke Opacity test that requires engine to be revved to the governer several times. Being driven out of the test centre to hand back to the owner when a light illuminated on the dash, the steering became heavy and 20 metres later the bonnet was opened to check the aux belly. Then found that the water-pump central pulley shaft had broken off and the fan unit had damaged a number of engine bay components including the crank pulley, cam belt cover, fan wiring, fan unit and water pump. Estimate for repairs arounf £1,500.
6-4-2017: "Catastrophic engine failure" reported of 2014 LandRover Discovery 4 3.0TDV6. Replaced under warranty.
30-4-2017: Another "Catastrophic engine failure" reported of 30 month old 2014 LandRover Discovery 4 3.0TDV6. Might be the same as 6-4-2017 reported by a different member of the family.
4-7-2017: Report of crankshaft failing on 2-year old (2015) LandRover Discovery 4 at 19,000 miles. Complete engine replaced under warranty. Unprotecterd underslung spare wheel stolen either before of during the time the car was with the dealer.
19-7-2017: Report of another engine failure, this time in a 2012 LandRover Discovery 4. Inspection by Land Rover Dealership confirmed that the engine had ceased and required replacing at a cost of £14,196.62 plus VAT. Failures acknowledged in Land Rover's Service Bulletin SSM71816 published in 2014. Land Rover has made a "final offer" of 40% of the cost of the replacement engine.
9-9-2017: Report of 4 year old (2013) LandRover Discovery 4 going in for its 4 year / 80,000 mile service at 66,000 miles. Thise service includes a transfer box oil change, which was carries out. Afterwards the owner noticed " a lumping or grabbing effect when turning left or right at junctions. It became very bad on the way home." Dealer told him it probably needed a re-set, but after this was done it developed the lumping again after a few hours. They had it back, reset it, test drove it for a while and returned it. After a day the knocking was back. They took it back in on the understanding they kept it for a few days to make certain it had been cured. A week and a half later they informed the owner that they had requested TA from Land Rover. After another week waiting, the TA advice was a new solenoid and transfer box. A request was then made to Land Rover for a contribution to the cost. They wanted owner to pay £1,200 (half the cost). To get the car back owner agreed to pay £500.
15-9-2017: Report of crankshaft failure of a 2011 LandRover Discovery 4 at 55,000 miles. Replacement engine cost more than £16,000 with no contrinution from Jaguar LanRover because the car had been maintained by an independent LandRover specialist rather than one of its dealers, though the same grade of semo-syntheric oil had been used. This followed failure of the car at Aix-en-Provence during a continental tour towing a Swift Challenger 480 caravan. Land Rover France would not look at the car for a month. A different towcar had to be hired from The Netherlands to tow the Swift Challenger back to the UK. The Discovery was eventually repatriated and the UK Land Rover dealer ascertained that the problem was the 'Power Control Module' which was replaced and the car then ran satisfactorily until the crankshaft failed.
2-11-2017: Report of failure of oil level sensor in engine of Land Rover Discovery 4. Engine not an oil burner, but no dipstick so without the sensor it's impossible to check the oil level. Dealer told ownere that the only way would be to drain all of the oil from the sump, check how much, then re-fill with the correct amount. Owner told that replacing the oil level sensor is a 10 hour job. Owner then undertook a 2,000 mile journey through France without having it fixed with no problems.
6-11-2017: Report that after gearbox problems and stalling a 2012 LandRover Discovery 4 needs a new crankshaft sensor. Also the air suspension isn't working correctly. Owner believes that the Hitachi compressor fitted isn't up to the job and a new compressor is needed. Believes these are known faults and that LR stopped fitting Hitachi compressors due to their unsuitability. But, of course, could also be a leak from one of the airbags.
24-11-2017: Report of engine failure of 2012 LandRover Discovery 4 at 82,000 miles. Car recovered to local garage that has been servicing it. They found o il sprayed all over the bottom of the engine, and noted the car's computer advised a "misfire in cylinder 6." The local Land Rover dealer has now looked at it and advised that there was a "bad engine knock" and a bad oil leak "from the V of the engine." They have recommended a new engine, at a cost of approximately £17,000. JLR offered 40% of this. Seems to be quite a common problem with the engine suddenly cutting out without warning, with a crack to the engine block and catastrophic oil loss. See 23-5-2016, 21-12-2016, 6-4-2017, 30-4-2017, 4-7-2017, 19-7-2017, 15-9-2017. In some cases,it is suggested this is a known failure and one website references a May 2014 service bulletin (SSM71816) affecting V6 diesel engines in the Discovery 4 from 2009 to 2012. The bulletin notes these engines may experience crankshaft failure due to something related to the "bearing shells." Suggests that the design was changed in 2012 to prevent such failure.
3-2-2018: Report of shortage of parts to repair crash damaged LandRover Discovery 4. Car sitting at repairers for 3 weeks already. Parts reportedly on back order.
1-3-2018: LandRover Discovery 4 Traffic Officer vehicle burst into flames in a snowstorm on the M62. Link. Looks like fire started at the rear so might have been the equipment the vehicle was carrying or might have been caused by the DPF overheating during active regeneration.
25-4-2018: Report of failed AJD-V6 engine in 2015 LandRover Discovery 4, just 24 days outside of LandRover warranty, despite full LR service history. JLR offered 30% goodwill towards a replacement angine priced at an eyewatering £18,000, which reduced the cost to £12,600: still more than it should actually cost.
28-4-2018: Report of crankshaft failure of AJD-V6 engine of 2015 LandRover Discovery 4 while towing in June 2017 at 22k miles. Engine replaced under warranty by a different LandRover dealer from the supplying dealer. LandRover accepted responsibility. Since then over the last 9 months or so owner had to call out LR assist five times and the vehicle had been into two LandRover dealers: the supplying dealer and another dealer. Whenever under load such as towing when on a hill or accelerating on a motorway the vehicle would enter limp home mode. Turning the engine off and on would temporarily remove the fault. Eventually LR assist admitted it could not source the fault and advised LR the vehicle needed to be seen by a LandRover dealer. The most recent work by the dealer involved the use of a smoke pellet to spot the source of a leak which they then verbally blamed on the dealer who had installed the replacement engine. A gasket was replaced. A week later the amber engine emissions warning light has come on (steady not flashing) and LR assist thinks it's related to the earlier problem.
2-5-2018: Report that crankshaft failures of Ford of Dagenham built AJD-V6 diesel engines would not be covered by a JLR extended warranty because under Clause 11: "Design Faults and Recalls: Any damage to parts, which are being recalled by the vehicle's manufacturer or which have inherent design faults are not covered by this Warranty."
6-6-2018: Report of another AJD-V6 engine failure in a 2015 LandRover Discovery 4 with full service history at 27,000 miles, just 7 weeks out of its 3 year warranty. Supplying dealer will notloan the owner a car and says he is "negotiating" with Land Rover as to how much JLR will pay towards a new engine.
25-10-2018: Engine failure reported in 2013 KandRover Discovery 4 (awaiting mileage). Went in for its regular service and dealer found a Major Engine failure but no warning lights had come on. Landrover says because its not under warranty owner will have to buy a replacement engine at £12k.
16-12-2018: 2nd oil pump failure reported on 2010 LandRover Discovery 4 that resulted in having to replace the engine. Owner writes, " The garage i took it to does 6 Discovery's/Range Rovers engine replacements a week. I don't whether i have just been very unlucky or this is a Landrover disgrace. The recovery vehicle driver said he picked up 2 a week.
18-12-2018: Report of 2012 Discovery 4 SDV6 recently needing both MAF sensors replaced, both inlet manifolds replaced, both bottom arms replaced and a cam belt done.
14-1-2019: Report of March 2017 LandRover Discovery 4 needing 4 oil changes in 16,000 miles. This implies a lot of short runs from cold starts and these are the big killer of a diesel engine in a Land Rover. What needs to happen is that the diesel particulate filters have to heat up sufficiently for the DPFs to passively regenerate to burn off the soot from cold starts and they are not. So the system has to make them actively regenerate by post-injecting diesel into them via the engine and using the diesel to start a fire to burn off the soot. If the driver then switches off the engine in the midst of this process, the diesel earmarked for the DPFs sinks into the sump, raising the level of the oil and contaminating it. To help prevent the engine from actually running uncontrollably on the diesel in its sump JLR puts the level warning light in. What they should have done is instal a warning light to tell drivers not to switch off while the DPF is actively regenerating. But they won't do this (and neither will any maker of cars with diesel engines) because it warns of the colossal inconvenience of running a diesel. (If you open a door before switching off and smell a fire under the car then it's actively regenerating and you should not switch off.) The high AdBlue consumption is also a result of too many short runs from cold starts. The AdBlue is injected into the exhaust manifold to create a chemical reaction that reduces the NOx being created.
32 Faults reported since 19-2-2011, including 13 failures of the AJD-V6 diesel engine.
Recalls
February 2011: Tech Bulletin concerning iced up inercoolers issued in Czech Republic. 'Fixed' by cable tieing in place two hand cut HDPE boards. The Tech Bulletin states that these are to be removed when ambient temperature reaches 15C and that the vehicle will perform with some degradation of performance up to 25C. Over that the vehicle will shut down.
May 2014: Service Bulletin SSM71816 issued affecting 3.0 litre TDV6 in Discovery 4s from 2009 to 2012. Bulletin notes these engines may experience crankshaft failure due to a problem related to the "bearing shells." It suggests that the design was changed in 2012 to prevent such failures.