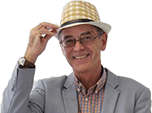 Land Rover Discovery 4 (2009–2017)
Last updated 14 January 2019
Now has the 3.0 litre V6 diesel engine it really needed. Still unstoppable off-road. Classy image. Refined and high-quality interior. More power and lower emissions from 2012.
Prices creeping up to Mercedes GL levels. Other 4x4s this size are better on road. Ominous number of total engine failures and a new engine is £15,000 + VAT.
Updated 14 January 2019
Report of March 2017 LandRover Discovery 4 needing 4 oil changes in 16,000 miles. This implies a lot of short runs from cold starts and these are the big killer of a diesel engine in a Land Rover. What...
Introduction
The Land Rover Discovery 4 is arguably the most complete family car you can buy, with a cavernous interior, fold-flat flexible seating for seven, go-anywhere four-wheel drive and a range of options to keep both the driver and passengers entertained.
The Land Rover Discovery 4 is essentially a facelifted and vastly improved Discovery 3. The biggest change is the arrival of a powerful and refined 3.0-litre diesel. This 245bhp twin-turbo 3.0-litre TDV6 eventually replaced the entry-level 2.7-litre diesel, which was available in the previous Discovery and, despite being larger, offers better fuel consumption and lower emissions. There is no petrol option offered in the UK.
Other changes that mark the Discovery 4 apart from its predecessor are a ring of LEDs around the headlamps at the front, an upgraded interior with a smarter look and better materials plus slightly smoother, less brutal styling.
The Discovery 4 isn't cheap, but it does compare well with other large off-roaders and is very generously equipped with a top sound system, intuitive satellite navigation and even the option of a 360 degree camera system, which gives the driver a complete view round the car. It's particularly useful for reversing, looking for oncoming traffic at tight T-Junctions and checking for rocks and other obstructions when off-roading.
Owners' reviews
Great family, do anything vehicle.
Rather disappointed. Comfortable but unreliable
A fantastic go anywhere fast and manoeverable heavy caravan tug and family load lugger.