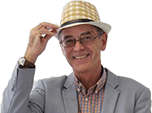 KIA Pro_Cee'd (2008–2013)
Last updated 3 January 2018
More 'sporty' three-door version of the Cee'd. Excellent chain cam 1.4 and 1.6 petrol engines. Seven year warranty. Facelifted in 2011 with sharper look.
Rear vision not great for reversing. Easy but not exciting to drive.
Updated 3 February 2017
September 2010 KIA Pro cee'd diesel taken to KIA dealer becaus eof excessive smoke in December 2015. Dealer kept the car for approximately five months, initially without a loan car, and returned the...
Introduction
'Three' is a very popular lucky number for many people, myself included, but will it be a lucky number for Kia as it launches its third and possibly finally variant to compliment the cee'd and cee'd SW?
Well, initially I thought, why another? But this new three-door pro_cee'd fills a hole in the Kia clan as it is very sporty looking number that should appeal to customers who have so far dismissed the Kia brand as unsuitable for their needs. Not only that, the pro_cee'd is the only three-door in Europe (it's being built at Zilina in Slovakia) to come with Kia's unprecedented seven year, 100,000 mile bumper to bumper warranty, and has stunning looks and severe road presence that will surely appeal to young couples craving street cred as well as older couples whose children may have flown the nest.
You see, what the Korean designers have done that many other manufacturers have not when producing a three-door, is to build it as a completely different car from the five-door. They have increased the overall length by 15mm and reduced the height by 30mm, resulting in a low elongated, coupe-like stance, further accentuated by the 245mm longer side doors and of course the compulsory sporty rooftop spoiler. Add eye-catching solid colours of either red, white or blue along with the standard 16" alloy wheels (17" on pro_cee'd 3 and Sport), and this car will surly send rivals like VW Golf and Peugeot 308 scuttling back to the drawing board.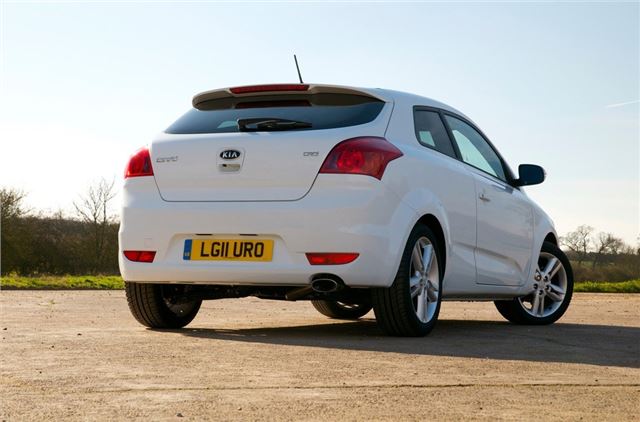 Owners' reviews
Brilliant value for money
Great looks but not so great when it comes to driving.