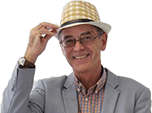 Jeep Commander (2006–2010)
Last updated 26 March 2015
Seven seats. Good diesel engine. Excellent off-road and decent on road.
Rearmost seats are cramped.
Updated 13 October 2014
Accouding to Just-Auto.com Chrysler Group is recalling 291,703 vehicles in the US, including Jeep Commanders, to check for a faulty ignition switch that could inadvertently turn off the engine. In...
Introduction
I'd never been too keen on Jeep Grand Cherokees, finding them sloppy on the road and smaller inside than they appeared to be from the outside. But, to be fair to Jeep, I'd never driven them off road. The last Jeep I did drive off-road was a 1942 Ford I owned many years ago.