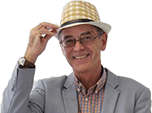 Infiniti QX50 (2013–2017)
Last updated 14 June 2017
Strong performance and good handling. Decent ride quality. Available with a V6 petrol or diesel engine. Very high standard equipment levels.
Only a handful of Infiniti dealers in the UK.
Updated 4 December 2015
Fault occurred in speed limiter on EX30d. Set at 50mph it failed and engine stopped. Re-started okay, engine fault light showed for a day then went out, but speed limiter no longer limiting speed of...
Introduction
The Infiniti QX50 isn't merely a new car. It's one of a range of cars, previously unheard of in the UK, but very well known on the other side of the pond as Nissan's equivalent of Lexus -  a high quality premium make that offers something different to the usual German makes. Originally called the EX, it was one of the cars Infiniti launched with when it entered the UK with in September 2009 and is the smaller counterpart to the more striking Infiniti FX
It was initially available only as a petrol and used a detuned version of the 3.7-litre V6 engine that can also be found in the Nissan 370Z. With 320PS it's very rapid and sounds great too, but economy is a shortcoming as it only returns 25.0mpg. What the EX desperately needed was a diesel engine. Luckily it didn't have to wait long and in July 2010 Infiniti introduced its first ever diesel - a 3.0-litre V6.
This means the QX50 now makes much more sense and its no surprise that Infiniti expects the majority of buyers to go for the diesel model. It's refined but punchy and actually feels quicker than the petrol in everyday driving thanks to its enormous torque reserves of 550Nm. But the best bit is average fuel consumption of 33.2mpg, making it far more affordable in terms if running costs.
In terms of categorising the QX50, that's not particularly straightforward. It's more of a 'crossover' than a 4x4 and although it does have all-wheel drive a standard, this is no off-roader. It's smaller than the BMW X6 and isn't as tall as an Audi Q5. 
Buy an Infiniti QX50 from £14,465