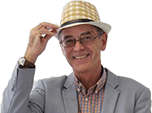 Hyundai Coupe (2002–2009)
Last updated 24 August 2016
Good-looking coupe that's packed with kit. Drives well, particularly the V6 model. All offer keen value.
Other coupes offer a sharper drive. Reports of rear brake pipe corrosion on 2002-2003 cars.
Updated 5 November 2014
2009 Hyundai Coupe SIII suffered failure of parking brake. Cables tightened while still under warranty, but fault found to be with the rear callipers and with the car out of warranty dealer asking £750...
Introduction
First it was dubbed the "swoopy coupe", launched in 1996. Then, in January 2000, it grew bulbous protrusions, like an early nineties Celica GT-4. Then, in January 2002, it became the seriously good looking car of today.
I admit the Bank Holiday Grey sky made ideal photographic conditions. But that rear three quarters view is one of the best of any sports coupe ever. Including Ferraris. The design team must have studied the form of exotic sports coupes a bit like Quentin Tarantino studies movies. It's got heart. It got passion. There isn't any way it could be improved. It's a stunner.
And the only real competition from this era is the Toyota Celica.
That's the slightly worrying bit. Volkswagen didn't cancel the Corrado, Ford didn't chop the Cougar and Vauxhall didn't curtail the Calibra because the cars were selling too well. The market moved away from that kind of car. Instead of climbing down into their low-slung cabins, punters clawed their way upmarket into more upright saloon-based coupes, like the BMW CI and the Mercedes CLK. Which, of course, are much easier to get in and out of for anyone past the age of 60.