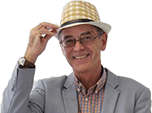 Honda Jazz (2008–2015)
Last updated 8 April 2019
What's good
May 2009 Euro NCAP 5-Star rating 78% adult, 79% child, 60% pedestrian, 71% safety assist. 
Second most reliable car in 2009 Which? report (though you'd expect a car that had only been on the market for 7 months at the time to be reliable). 
Honda Jazz was top car for customer satisfaction in Small Car Sector in 2010 JD Power Survey.
JD Power's 2011 customer satisfaction survey awarded the Swindon-built Jazz first place in the supermini sector for the eighth year running.
JD Power's 2012 customer satisfaction survey awarded the Swindon-built Jazz first place in the supermini sector for the ninth year running.
What to watch out for
The CVT-7 transmission requires fresh fluid and filter every 25,000 miles or every 2 years whichever comes first.
1.4 EX uses a strange tyre size: 185/55 R16, not generally stocked and therefore rarely discounted so costing £104 each. 15" tyres on steel or alloy wheels on the S or ES are a standard size: 175/65 R15 .
Numerous reports of manual transmission becoming noisy after just 6 months. One Honda fix was to leave it to 6,000 miloes then change the transmission oil, presumably to drain off any swarf before it got ground up enough to get into the bearings. By June 2010 replacement transmission bearings were being prescribed. Can't yet say if the problem was cured before UK production started in October 2009.
Reports of defective clutch release bearings, replaced under warranty.
One complaint of i-shift that when trying to engage reverse or drive the gear indicator flashes and the gear is not engaged. This will happen if a door is opened and not properly closed and the car may need to be switched off and re-started to clear the 'door open' error code.
Faulty batch of Dunlop tyres fitted to some 2009 Jazz. First sign is slow deflation of one or more tyres. Closer inspection may reveal cracking between the treads. Initially Honda would replace all four tyres without question, but not since 2012.
One complaint so far of wet boot well due to water ingress from badly fitted grommets.
30-09-2008: Honda issued a subsequent statement contradicting the original CO2 certification claims. "Emissions and fuel economy figures have also been confirmed, with significant improvements on the outgoing model. The 1.2-litre S and SE models will achieve a super frugal 53.3mpg (combined) with 125g/km CO2 emissions. The 1.4-litre ES model, with increased power of 100PS, achieves 52.3mpg and 128g/km CO2 emissions while the top EX grade manages a thrifty 51.4mpg with emissions of 130g/km. Fitted with the i-SHIFT automated manual transmission, emissions of the 1.4-litre models are reduced to 125g/km and 128g/km respectively, while improved fuel economy is comparable with the 1.2-litre model."
6-3-2012: High rate of front tyre wear. Rarely seem to last beyond 15,000 miles.
4-4-2012: Another report of high wear rate of Dunlop SP Sport 2030 185/55 R16 - just 11,000 miles.
3-5-2012: Cracking between the treads of Dunlop tyres fitted to 2009 Jazz has now reached almost epidemic proportions. Anyone with a 2 - 3 year old Jazz should haver the tyres professionally checked as a matter of caution. Seems that Honda will no longer replace these tyres FoC.
22-9-2012: Jazz CVT-7 re-introduced in February 2011 is not suitable for towing any kind of trailer and fitting a towing hitch invalidates the warranty.
28-9-2012: Jazz i-shift software failures starting to be reported. These can completely immobilise the car.
23-10-2012: Rear damper failure appears to be increasingly common.
8-11-2012: Complaint of cut legs (twice) on sharp rear edge of front door.
10-2-2013: CVT is not suitable for some disabled conversions because it does not have 'hill start assist' and can roll back at road junctions and on inclines. There is a moment when the hand control is not breaking or accelerating. The Jazz hybrid does have hill start assist.
22-3-2013: Numerous further reports of excessive front tyre wear, with 11k - 13k miles a typical life.
11-4-2013: Yet another report of cracking in the treads of 185/55 R16 Dunlop SP Sport tyres fitted to a 10,500 mile 2011 Jazz, indicating that the problem did not go away.
22-6-2013: First report received of problem with electric power steering motor at just over 3 years old.
2-7-2013: Report of noisy manual transmission of January 2010 Jazz 1.4 i-VTEC replaced under warranty but becoming noisy again.
20-7-2013: Parking brake problem reported on 7,000 mile Jazz. Honda authorised the replacement of the rear discs and callipers because they wanted the parts for further inspection and testing.
20-9-2013: Further extreme case of front Dunlop tyres of Jazz wearing down to 2.5mm and 3mm after 3 years and 6,939 miles. Honda paid for replacement with Continentals.
21-11-2013: The 185/55 R16 Dunlop tyres criticised for cracking between the treads and poor tyre wear on the Honda Jazz have now been replaced by 'Blu Response' for energy efficiency and 'Fast Response' for better grip in the wet.
22-11-2013: Whine from manual transmission of 3 year old Jazz led to dealer replacing transmission bearings without question during 3rd annual service. This is such an old problem on the Jazz that might make sense for Honda to schedule in a transmission oil change for every manual Jazz at 12 months old to get rid of any swarf that could be causing the problem before it became ground up small enough to get into the bearings.
22-12-2013: Problems emerging with i-shift of 2009 Jazz. Sometimes when shifting into Reverse gear, the box is tries to engage reverse, but it doesn't shift, "R" dashboard light just keeps on blinking.
10-2-2014: Complaint of repeated windcreen damage on 2008 Jazz. Seems to be particularly vulnerable to stone damage. Screen replaced three times in the car's life.
3-9-2014: Repeated failure of a/c on 2011 Jazz 1.4 i-VTEC SE now coming up to 3 years old.
18-9-2014: Transmission bearing failure reported on 15k mile 2010/60 Jazz 1.2. Honda will pay for parts and contribute to labour leaving owner to pay £510. Transmission bearing failure has been the Achilles' heel of manual Jazz since 2001.
2-5-2015: Report of trouble shifting from 2nd to 1st or 3rd in 2010 Jazz 1.4iVTEC, expecially when cold. Dealer wants to replace synchromesh on 2nd gear and is waiting for Honda UK goodwill approval.
21-6-2015: Shudder reported from the drivetrain of 2008 Honda 1.4iVTEC I-Shift at 61k miles. Probably the clutch.
15-10-2015: Door lock actuators failed on a 2010 Honda Jazz.
26-10-2016: A/c blowing warm in a Jazz due to a leak from a valve buried deep behind the dash, involving a lot of dismantling to get at it. Also needed a new heater + a/c matrix. Quite expensive. £250 even in Thailand.
2-4-2018: Report of two consecutive problems of i-shift transmission of a 2008 Honda Jazz 1.4iVTEC, once in 2015 when it was replaced, then it needed a "flush" in February 2018.
23-5-2018: Report of engine of 2012 Honda Jazz 1.2S blowing spark plug #2 out of engine block at 75k miles without warning while driving, leading to complete power loss.
29-6-2018: Report of a 2013 Honda Jazz 1.4iVTEC blowing a spark plug clean out of the block at 73,000 miles, 6 weeks after a service.
16-7-2018: Report of VSA light coming on in 2012 Honda Jazz. (VSA = Vehicle Stability Assistance.)
6-12-2018: Report of fried ECU on 2012/62 Honda Jazz. Honda dealer quotes £1,476 for a new ECU. Say can't use a second hand ones or repair the existing one despite posting it to 3 different ecu testing centres. Seems to ahve been caused by a wiring problem 6 months ago.
4-4-2019: Report of heater failure for the 2nd time on 2011 Honda Jazz at 73k miles. Had originally failed at 2 years old and Honda dealer needed the car fora month to fix it (actually a 1 - 2 day job). Now quoted £500 for parts and £500 for labour.
27 faults recorded since 20-9-2008.
Recalls
Honda itself provides a record of all official safety recalls here: Honda Recalls
28-03-2017: R/2017/017: Airbag may fail to deploy correctly: Abnormal deployment pressure may lead to rupture of the passenger's air bag inflator case. In the event of an inflator rupture, metal fragments could be propelled into the passenger compartment. Fix: On affected vehicles replace the inflator inside the passenger's air bag module. Vin: JHMKB26609C200016 to JHMKB26609C201109; JHMCW18509C204488 to JHMCW18509C204604; JHMCW27009C202093 to JHMCW28009C202160; JHMCU35009C211520 to JHMCU36009C231843; JHMCU25009C234958 to JHMCU26009C235158; JHMCW37009C208233 to JHMCW38809C232148; JHMFD36209S200001 to JHMFD36209S212466; SHSRE67509U000101 to SHSRE67709U006493; SHSRE58509U000102 to SHSRE58709U016150; LUCGG275093200011 to LUCGG275093219182; JHMGG17309S206862 to JHMGG17409S211390; JHMGE67809S222991 to JHMGE67609S243238; LUCGG375093200015 to LUCGG386093220242; SHHGG68809U000101 to SHHGG68809U004330; SHHGG57309U000101 to SHHGG57309U001780; Build dates: 04-07-2008 to 04-01-2010
List Price from
£14,595
Buy new from

£11,917

Contract hire from

£137.86

per month