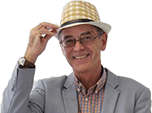 Honda Civic (2001–2005)
Last updated 30 March 2016
Driving
So what's it like to drive? The answer is "very Honda Civic". Anyone familiar with the current Japanese model or its predecessors will feel right at home with no nasty surprises. The 1.6 litre VTEC engine is perky; the 1.4 less so, but with the benefit of being virtually inaudible at idling speed.
The gearchange works snappily; better than the floorshifts on some current model German cars and easily on a par with the good shift quality of the Citroen Xsara Picasso. The variable power steering is less successful, robbing the driver of any road feel through the wheel. Ride quality is good; much better than previous Civics. But, though safe, the handling isn't remotely sporty like that of a Focus or Astra. I'd put it in the same league as a VW Golf Mk IV.
On the motorway, the 1.4i did not disgrace itself and actually felt the smoother of the two with less harmonic resonance feeding through to the cabin via the flat floor. Wind and tyre roar was evident, but not to a severe degree. And the low gearing of 20 mph per 1,000 rpm left plenty of punch to get out of danger when cruising at the legal limit.
Spec for spec, prices are reasonable because even the £11,995 1.4iS comes with ABS and air-conditioning as standard. The £12,495 1.6iS is probably the bargain of the range. The mechanical warrantyis an excellent three years or 90,000 miles, whichever comes first. And Honda hasn't made the mistake of extending service intervals to 20,000 miles, though as an owner I'd have my oil changed every 6,000 miles rather than the specified twelve.
The only aspect I felt was slightly lacking is that, unlike almost every other car in the category, including the Citroen Xsara, the body is not electro-galvanized and the no-rust-through body warranty is restricted to six years rather than the 8-12 years of the competition. Not a big worry, though. Just a minor niggle.
Honda reckons the car will sell in double the numbers of the previous Swindon, Japanese and American Civics combined. I see no reason to doubt this. Nor to doubt the company's assertion that in two years time it will be the biggest car manufacturer in Britain.
As far as the Swindon-built three and five door Civics are concerned, it's been there, done that, got the T-shirt. You'll find tests of them all elsewhere on this website: 1.4 and 1.6 five-doors; 1.4, 1.6 and rip snorting 2.0 Type R three-doors are all covered. But the new (in 2003) Civic CTDi is something of a departure for Honda. It's a first attempt at installing a diesel engine.
Basically the same Isuzu unit as previously used in the Cavalier, Astra and early Vectras, it displaces 1,686cc. It has twin camshafts, sixteen valves, common rail direct injection and a variable nozzle turbocharger. That little lot churns out 99bhp at 4,400rpm and 162 lb ft torque at 1,800rpm. Not exactly class-leading. But not weedy either.
On first acquaintance it turns out to be a fairly gruff and rough little diesel; not smooth and refined like the Civic's petrol engines. It's noisy and nothing much happens below 1,500rpm, after which there's a sudden catapult-like surge as the turbo wakes up and the torque piles on. Obviously you soon learn to manage this state of affairs, but you have to concentrate because if you boot it without having dialled in enough revs beforehand nothing happens for a horrible second or two. In that respect it's highly reminiscent of the old Isuzu 1.7 litre turbodiesel in a Vauxhall Cavalier I once smoked about in for a while.
It's quite noisy on the motorway too. You only get 25.7 mph for each 1,000 rpm, so cruising speeds aren't silent, smooth and bang on peak torque - unless, of course, you cruise at around 50mph. But you get used to turning up the radio and blotting out some of the racket.
A and B road handling is so-so. The electric power steering is too light at speed and not very informative, but the front end will grip if you want it to. It just isn't any fun like the Toyota Corolla turned out to be. It is, however, uncannily easy to reverse-park because, even though you can't see exactly where the car starts and ends, your instincts somehow always get it right.
And all the many virtues of the Civic 5-door body remain. It's very roomy and airy inside with lots of places to put things. It has limo like rear legroom. The cabin is walk through from side to side or front to back with no Ford console in the way like the Focus has. There are five proper lap and diagonal seatbelts to hold everyone in place. And, if you ever feel tired, you can quickly and easily recline the front seats completely to turn the inside of the car into two divan beds.
Honda claims 56.5 mpg on the combined cycle, which would be class leading if it was true. I got 44.4 over 242 miles driving at the same speeds as usual. Since 'Auto Express' only managed 42.7 mpg, against 45.8 mpg from the faster Focus TDCi, I don't think many quicker drivers will manage the Civic's published figure.
List Price from
£19,300
Buy new from

£15,762

Contract hire from

£200.23

per month