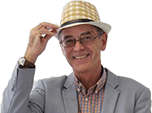 Honda Civic (2001–2005)
Model History
January 2001
Good looking, long wheelbase 5-door 'Swindon' Civic hatchback launched at September 2000 Paris Motor Show and sold in UK from January 2001. 14' 1" long by 5' 7" wide (3-door 13' 7" long) and weighing from 1,200kg.
April 2001
2-door coupe from April 2001. 3-door hatch followed in September 2001 priced £1,000 less model for model than 5-door. Range broadened to include six-speed 2.0 litre chain-cam 200PS 3-door Type R priced at a reasonable £15,995 (a/c a £800 extra on this), which rapidly became a cult car (separate entry).
September 2001
60mpg, 100bhp twin-cam common rail diesel launched, in UK from early 2002. CO2 just 134g/km. Badged 1.7CTDi, the Isuzu engine features high pressure common rail injection and variable vane turbo. Power output is 100bhp at 4,400rpm and torque 220Nm (162 lb ft) at 1,800rpm. This takes the 3-door model to 60mph in just over 11 seconds and on to a top speed of 113mph. Combined fuel consumption is 57.7mpg and CO2 emissions 134g/km which easily qualifiies for the lowest £110pa VED bracket for diesel cars. Prices from £12,995 for 3-dr SE and from £13,495 for 5-dr S. A/c standard on all diesels. On UK sale May 2002.
January 2002
130mph 160PS Type-S 5-door from January 2002 at £14,995. Nice smooth 2.0 chain cam engine revs to 7,000, does 70 in second, has unfashionable 195/65 x 15 Michelin Primacy tyres that give good combination of ride, quietness and handling.
November 2003
Front and rear facelift for 2004 model year, on sale in UK from 1-11-2003, includes "significant ride, handling and steering improvements", bigger boot through adoption of spacesaver emergency wheel, bigger headlights, better acceleration from Type R, Type S gets 'Vehicle Stability Assist' and 16" wheels with 205/55 R16 tyres (optional standard fit 17" wheels with 225/45 R17 tyres) and all models have standard airconditioning. 2004 MY Type R and Type S have indicators in mirrors and chain-cam conventionally rotating engines (others reverse rotating belt-cam). Lesser models now on 60 profile Dunlop SP300 or Michelin Primacy low rolling resistance tyres.
May 2004
Type S uprated from May 2004 as Type S VSA (Vehicle Stability Assist) with 205/55 x 16 tyres at £15,513. 0-60 8.4, top speed 130, combined mpg 37.7, CO2 179g/km (optional standard fit 17" wheels with 225/45 R17 tyres). Base 1.4E model comes with CD radio player and original console-free flat floor giving access between the front seats to children strapped in the back.
Last 200bhp chain cam Type Rs identified by rear privacy glass, Recaro seats and Momo steering wheel. Priced £16,950, or £17,950 with a/c.