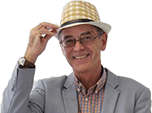 Honda Civic (2001–2005)
What's good
Dash-mounted gearchange, flat floor and very spacious 'walk through' interior ideal for mothers with babies and small children.
Front seats recline fully into single beds if required. Fascia-mounted gearstick. New 90 bhp 1.4 litre non-VTEC and 110 bhp 1.6 litre VTEC-II engines. Already met Euro 2005 emissions limits.
5-speed manual or 4-speed automatic options in all but base 1.4iS. Electric power steering, ABS with electronic brake distribution and air conditioning in all models. 

Achieved five stars in American National Highway Traffic Safety Adminstration tests and four stars in Euro NCAP crash tests. Also got the highest pedestrian impact safety score ever recorded at the time. 
Three year, 90,000 mile manufacturer warranty. 
Eighth most reliable car in 2001 Fleet News Survey of 620,000 fleet cars mostly under 3 years old. 10th from top for reliability in Auto Express 2002 survey.
Joint 2nd top make in 2002 'Which?' reliability survey cars 2000 - 2002. 13th = overall in 2003 What Car? J.D. Power Customer Satisfaction Survey.
99% breakdown free in 2003 Which survey.
Came 12th from top in 2005 JD Power/What Car Survey of 23,000 cars reg Sep 2002 to Aug 2003 with satisfaction score of 83.2%.
Honda generally 8th lowest average warranty repair costs in 2003 Warranty Direct Reliability index (index 67.27 v/s lowest 31.93)
Exemplary rating of fewest breakdowns, problems and faults in 2003 Which survey, making it a Which 'Best Buy'.
28th from top car out of 137 in 2003 Top Gear survey.
Cars up to 2 years old 99% breakdown-free over previous 12 months in 2004 Which? survey. Which? Best Buy 2004.
Honda 2nd top top of Reliability Index for 2004 combining low average cost of repair of £263.17 with low 19.62 failures per 100 Warranty Direct policies.
Civic top in 2006 Reliability Index. 2001-2005 Civic 9th most reliable car in 2007 Warranty Direct Reliability Survey with 10 faults per 100 cars. 
Report of 200k without a hitch from a 2005 Civic Type S 2.0 litre.
What to watch out for
1.6 can be a bit noisy on the motorway due to harmonics of its flat floor (1.4 seemed to be better). Doesn't handle in the same sporty fashion as the Ford Focus.

Body not electro-galvanized so only has a six year no perforation warranty.

To keep the price down to £15,995, air-conditioning is an £800 extra on the Type R.

From March 2003, all 3-door models, all Type S and all other 5 doors have cubbyhole consoles "due to popular demand" so lack the walk-through practicality of earlier 5-doors.

Apparently, the body retains rainwater around the hatchback so if the hatch is opened after the car has been standing in a shower the retained water cascades into the boot.

Mystery battery leakdowns can be through the starter switch.
Problems with noisy manual gearbox bearings.

One complaint of a strange problem with the headlamp load height adjusters on a 2002 car.

Complaints of fault in 5 year old key/immobiliser causing intermittent starting problem. The problem is likely to be a faulty immobiliser coil (the thing that reads the chip inside the ingnition barrel). Not available separately so have to buy the whole ignition barrel kit. Costs about £350 fitted.

By 2007 reports of various problems with the electric power steering were starting to emerge. These include loose racks, failed racks, stiff steering with no 'feel' and failed steering column top bearings. By 2009, further complaints of steering column bearing/bush failure costing £657 to replace.

Make sure a/c blows cold. A/c problem on circa 2001-2004 Civics. Vanes of aircon condenser prone to dropping allowing coolant leaks. Honda has extended the warranty on the a/c because of this. Later cars not affected.

Check for extensive rusting around chrome finisher above the number plate on the rear hatch.

If frequently carwashed the seal around the stubby aerial gets broken and water will enter the rear of the car.

On 1.4 and 1.6, timing belts can come off before the official life of 72k miles or 6 years, but the engines appear to be non interference so if the belt comes off valves do not hit pistons and it is not a major disaster.

For the Type R, the only correct tyre is Bridgestone 205/45 R17 84w. These are made specially for the car. Note '84w'. '88w' are not suitable.

Problems with a 2002 Civic Type S purchased at 14 months old and 7,500 miles in 2004 have been:-

20,000 replaced nsf shock absorber ( bushes worn out )
32,000 replaced osf shock absorber ( bushes worn out )
36,000 replaced all four alloy rims ( corroded )
36,000 replaced both rear discs ( worn below minimum thickness on the rear)
41,000 replaced nsf anti-roll bar drop link (bushes worn out )
41,000 advisory on MOT -driver's seat securing bolts loose !!

Currently at 54,000 in September 2007: overheating osf wheel - told it's because front discs worn near limit - but might need new calliper, so Stuart Graham Honda (Crewe) are replacing both front discs (£215), and if that's not the problem, a new calliper will need fitting, but they passed vehicle for MOT anyway

Both headlight adjustment motors are constantly on (switch ignition on and listen by each headlight for 'whirring' noise)

Still have noise from front over potholes, which I discovered was loose battery retaining strap, and small amount of movement to bonnet retaining mechanism shock absorbers, drop link and alloys were replaced under warranty extended warranty.
Recalls
7-6-2001: (affects 9,000 cars Worldwide): Make sure circlip on brake pedal pivot is properly positioned to hold the clevis pin in place. Make sure clip holding fuel filler pipe to tank has been tightened sufficiently. 16-6-2003: On 288 Civics and CRVs tyre inner sidewall may have been damaged during production. Inspect and replace as necessary.
9-8-2010: Various recalls following a nearly two-year investigation by the National Highway Traffic Safety Administration. The recall includes 197,000 Accord and 117,000 Civic vehicles and about 69,000 Element vehicles. Honda spokesman Chris Martin said a small number of crashes and one minor injury have been reported in connection with the recalled vehicles. Although faulty ignition interlocks are common to all three recalls -- the others were in 2003 and 2005 -- different problems are to blame, he said. "These are different parts. They are different issues that are causing this same sort of symptom," he said, noting that the 2003 Accord was a complete model change from the 2002 version. NHTSA said in a statement that Honda was right that the "underlying defect differs from previous recalls," but the agency warned that "the potential safety risk is the same." Honda will remove the original interlock pin and lever and replace them with redesigned components. Martin said the reshaped components will prevent the vehicle engine from being switched off without being in park.
In the latest recall, NHTSA opened the probe of Accord models in September 2008 after getting 15 complaints alleging 10 crashes. One driver reported she was almost in her house when she saw her Honda rolling out of the garage and down the driveway. She was almost run over as she tried to stop it before it crashed into a cable box. Another said a Honda rolled away from a driveway, hitting a tree, NHTSA said.
In January 2009, NHTSA upgraded its probe into an engineering analysis after receiving 36 complaints alleging 17 crashes. On July 7, 2010, Honda and NHTSA officials met and, on July 29, 2010, Honda agreed that a safety defect existed. Honda initially felt that the failure rate wasn't high enough to warrant a recall, but NHTSA said "it was a serious enough issue" to seek a recall, so the company agreed, Martin said.
In the prior recalls over ignition interlock defects: Honda recalled 563,000 vehicles in 2003, including 1999 Honda Odyssey, 1997-1999 Acura CL, 1999 Acura TL and 1999-2001 Honda Accord vehicles and some 2002 Accord vehicles. Most of those were inspected and needed no repairs, Honda said. Honda recalled another 483,000 vehicles in 2005 over the same issue -- including the remaining 2002 Accord models not covered by the first recall, along with other models. Honda said in 2005 it was redesigning its interlock system. The fault allowed some drivers to be able to remove the ignition key without shifting the vehicle into park. More than 200,000 of those have been fixed.
We need your help with our latest Satisfaction Index, so that we can help others make a smarter car buying decision. What's it like to live with your car? Love it? Loath it? We want to know. Let us know about your car - it will only take a few minutes and you could be helping thousands of others.
Help us with the Honest John Satisfaction Index now