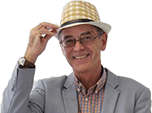 Ford StreetKa (2003–2005)
Last updated 28 May 2018
Pretty two-seater with a decent boot. Drives very well and is easy to live with.
It's no sports car. Only two seats, which will rule it out for some buyers.
Updated 23 January 2015
Extremely severe corrosion fround on front subframe of 2003 Ford StreetKa requireing £1,200 work to rectify. If buying, check this area and the area in fromt of the rear wheels extremely carefully...