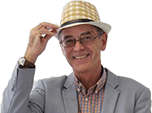 Ford Focus RS (2009–2011)
Model History
December 2007
Ford confirmed there definitely would be a Focus RS. Various chassis innovations, developed in conjunction with Ford's Advanced Engineering Centre in Aachen are being tuned for the new car by the Cologne-based Ford Team RS. Their overriding objective is to achieve optimized driving dynamics and on road performance through an advanced technology front-wheel drive system, combined with a limited-slip differential.
July 2008
Focus RS launched
On sale from early 2009 the new Focus RS has a Quaife Automatic Torque Biasing limited-slip differential and innovative 'RevoKnuckle', for assured handling and traction. Another Jost Capito project, following Fiesta ST and Focus ST. Capito said: "We want the new Focus RS to be a serious high performance car - as much a car for driving enthusiasts as the one before it and classic Ford RS models of the past. We're staying true to the core RS principles of an exciting, yet affordable performance road car you can live with every day."
Developed version of 2.5-litre 5-cylinder Volvo engine from ST. Output of 305PS (300bhp) and over 410Nm of torque. Ford RS engineers developed unique camshafts, a revised cylinder head and gasket and revised intake and exhaust manifold system for the car. Early performance testing indicates a 0-60mph) time of around 5.6 seconds.
Car remains front drive, not four wheel drive. Has innovative front suspension known as a 'RevoKnuckle', which is designed to reduce unwanted steering disturbance and torque steer, the impact of torque on steering in front-wheel driven vehicles. The RevoKnuckle works in conjunction with a Quaife Automatic Torque Biasing limited-slip differential.
Brakes have been uprated, with 336mm ventilated front discs and 300mm rear discs generating vice-like stopping power on road or track. Large calipers and unique 19-inch wheels with 235/35 low profile Continental tyres. A special version of Ford's ESP system has been designed to allow a very sporty driving style before activating.
December 2008
Ford's fastest-ever European production car, the 2009 Focus RS, will be priced from £24,995 when it goes on sale in the UK in March 2009. Front-wheel-driven through a six-speed transmission, the Focus RS accelerates from 0-60mph in 5.6 seconds and has a targeted top speed of over 160mph.
January 2009
Technical details revealed: 224kW (305PS) at 6,500rpm; 440Nm torque from 2,300rpm to 4,500rpm. Single dry clutch with dual mass flywheel. Mechanical Quaife helical limited slip diff. Steering 2.332 turns lock-to-lock. 235/35 R19 tyres. Kerb weight 1,467kg. 30.5mpg combined. 225g/km CO2. 0-60mph 5.6 seconds. Top speed 164mph.
Price £24,495. Touch screen satnav + £1,500. Bluetooth + £150.
August 2009
Ford RS specialist Graham Goode Racing (GGR) launched 340bhp Mk2 Focus RS 340 performance upgrade. Requiring no additional mechanical modifications, GGR's RS 340 performance upgrade is purely an engine management conversion, developed by ECU expert Superchips. Consisting of an ECU upgrade using the Superchips platform, the conversion requires firmware modifications and software reprogramming, the latter using the Superchips Bluefin unit via the OBDII diagnostics port. Bluefin enables owners to store their standard ECU map for future use and also enables GGR to conduct further ECU remapping if additional mechanical modifications are carried out on the Focus RS at a later date.
Post upgrade, the Mk2 Focus RS produces power gains from just 2,750rpm, with total output rising to 340bhp at 5,600rpm. Maximum available torque reaches a peak output of 397lb.ft at 3,100rpm, highlighting the flexibility of GGR's RS 340 performance package. For total peace of mind, GGR's RS 340 performance upgrade is covered by Superchip's comprehensive 12 month / 30,000 mile breakdown warranty. Priced at £435.00 including VAT @ 15%.
November 2009
Ford RS specialist Graham Goode Racing launches GGR RS370FR Focus RS upgrade. The mechanical changes required for the GGR RS370FR are extensive but no internal modifications are needed to the Focus RS's 2.5-litre, five cylinder turbocharged engine. As such the GGR RS370FR package includes:
* GGR carbon fibre Cold Air Induction System (CAIS)
* GGR large capacity air to air intercooler with alloy air diverter plates
* GGR large volume fuel injectors
* GGR silicone boost hoses
* GGR large bore exhaust turbo front pipe and sports catalyst section
* GGR specification ECU remap using Superchip's Bluefin and firmware upgrade
Post upgrade, the Mk2 Focus RS boasts significant performance gains from just 3000rpm, with total output rising from 301bhp to a stunning 368bhp at 6383rpm, equating to a 22% increase. Torque reaches a peak output of 339lb.ft at 4997rpm (from a measured 310lb.ft on the stock Focus RS,) highlighting the flexibility of the RS370FR package.
The GGR RS370FR package is available now, fully fitted at GGR's Leicester premises for £3750.00 plus VAT as a drive in, drive out package.