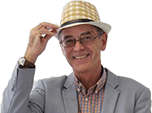 Ford Focus RS (2009–2011)
Last updated 26 March 2015
What's good
What to watch out for
The RenaultSport Megan 250 Cup gets its power down better due to superior front suspension design.
8-12-2011: Timing belt failures on 5-cylinder 2.5 litre Volvo engine as early as 28,000 miles. Engine rebuilds cost around £6,000.
23-11-2013: Starting problems reported on 2009 Focus RS that Ford dealer was unable to rectify.
Recalls
Buy a Ford Focus from £5,339