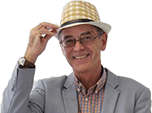 FIAT Idea (2004–2007)
Last updated 23 October 2016
Clever rear seat design increases its versatility. Good looks.
Short lived in the UK. Not many left.
Updated 11 February 2008
TSB on Indian built 1.3 Multijet diesel engines to replace the head gaskets. Engines affected are serial numbers 2451169 to 2582915. Parts to fix in Fiat dealers from March 2008.
Introduction
Fiat's Idea is a very interesting little car. It's cutely good looking, it isn't gimmicky and it is all about packing as much versatility as possible onto the same size footprint as the Punto.
And it succeeds. The first pleasure is the central dashboard. It's not quite as good as the Panda's, but it works in the same way with every switch and knob falling naturally to hand without having to take your eyes off the road.