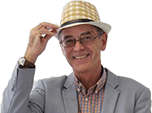 Dodge Journey (2008–2010)
Last updated 26 March 2015
Kerb weight
1805–1905 kg
Warranty
3 years
Servicing
8,000–9,000 miles
Driving
There's a choice of two engines: Chrysler's 168bhp 2.4 litre petrol, or VW's 138bhp Pumpe Duse diesel, with five or six manual gears respectively. Or, on the SXT, you can have a Getrag dual clutch auto, the same as in the Focus and small Volvos, rather than VAG's DSG, giving an interesting new angle on powertrain sharing. CO2 is 209g/km for the petrol, 171g/km for the diesel and 186g/km for the diesel auto, none of which are bad for a 7 seater with the street presence of an SUV.
The diesel engine will move the car's considerable 1,895kg bulk along, but weak low-down torque means a lot of gearchanges to keep it on the boil. It feels like a slightly less refined Mitsubishi Grandis with the same powertrain. It will go round corners without any drama up to a point. Though it's best driven in the same manner as a pick-up or 4x4. Its seat height gives it a distinct advantage pulling out of side roads because you can see over the tops of parked cars.
There's a point in the vehicle. It's a relatively cheap 7 seater with some SUV attributes, a diesel auto option, and not too punishing CO2. A lot of families have taken to the Caliber and if more offspring are expected it's a logical move up. While DIY dads will be very happy with the ability to carry timber, and flatpack wardrobes. Perhaps even a surfboard if they don't drive too far onto the beach.
Engines
| Engine | MPG | 0-62 | Top speed | CO2 |
| --- | --- | --- | --- | --- |
| 2.0 CRD | 45 mpg | 11.6 s | 116 mph | 165 g/km |
| 2.4 | 32 mpg | 10.1 s | 117 mph | 209 g/km |