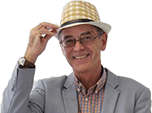 Dodge Caliber (2006–2010)
Last updated 24 August 2016
Tough looks, easy to drive, practical and cheap. Won't attract anti-4x4 vitriol.
Doesn't handle and lacks refinement.
Updated 12 March 2006
5-door US built chunky hatchback in Europe from 2006. 4,415mm long x 1,800mm wide x 1,535mm high. VWG 2.0 140ps PD diesel. Petrol engines from 2007 to include 120PS 1.8, 150PS 2.0 and 170PS...
Introduction
Now there's an idea. A car that drives like a truck. Stepping out of the Honda Civic IMA and into the Dodge Caliber was like climbing into a 4x4 pick-up.
You sit high. And the huge steering wheel is right in your face. There's no reach adjustment, so you have to keep the thing close to your chest. Just like driving a Navara or an L200 or a Rodeo.
Which brings me to the most obvious exterior feature: the bling wheels. On the SXT Sport version we drove these are planet sized eighteen inchers, made to look even bigger by generously deep-profiled 215/55 R18 tyres. Even on base models the wheels are 17" with 215/60 R17s. Very truck-like indeed, and perfect for shrugging off traffic harming measures such as the local council's chicanery to wreck your car.