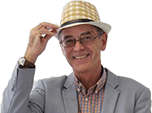 Daihatsu Hijet (1995–1998)
Last updated 24 August 2016
Useful for transporting lots of children around town.
Thinking that it's a refined, versatile people carrier.
Updated 11 August 2005
15,000 Hijet LCVs recalled for a safety-related inspection and possible repair. Covers all Hijet 1.0 litre, 1.2, 1.3 and 4WD variants and could take two hours to remedy. Daihatsu dealers asked to inspect...
Introduction