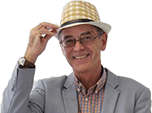 Daihatsu Applause (1992–1996)
Last updated 26 March 2015
Cheap, usually dependable and undemanding to drive.
Felt outdated, even when new. Zero image.
Updated 11 February 1992
Looks like a 3-box saloon, but is really a hatchback. Can be reliable, efficient and good value but has no image whatsoever. People may wonder what it is, but won't bother to ask. All had 1.6 litre engines:...
Introduction