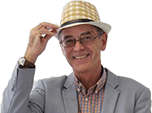 Dacia Sandero Stepway (2013–)
What to watch out for
30-9-2013: Standard cheap Halfords radios are not compatible with the pre-fitted speakers. You need a special radio.
Dacia UK prices are not 'on the road'. To get the 'on the road' price you need to add first registration charge and first year VED.
8-10-2016: Report that gearbox of new Dacia Sandero Stepway bought on 9th September 2016 turned out to have no oil in it. Transmission quickly replaced by the dealer.
9-11-2018: Report of engine failure of 2014 Dacia Sandero Stepway 1.5DCI at 36,624 miles due to failure of internal coolant seal that led to mixing of coolant and oil. New engine quoted at £7,000, though this is obviously nonsense because a 2nd hand 1.5DCI can easily be obtained for 1/3 of that price.
24-12-2018: Report of poor mpg from a new 68 reg (WLTP) Dacia Sandero Stepway 90Tce. 28.9mpg city and suburban for first 300miles; rose to 38mpg overall after some longer runs taking it to 1,000 miles.
19-3-2019: Report of alternator failure on 2015 Dacia Sandero Stepway. £500 to replace.
20-5-2019: Report of very minor paint flaw on the door of a new Dacia Sandero Stepway.
20-5-2019: Entirely separate second report of poor mpg from November (WLTP) 2018 Dacia Sandero Stepway 90TCe. Exhaust tailpipe caked with thick black soot. Car has also suffered a loss of power.
13-9-2019: Report of failure of starter motor and/or starter motor switch/relay of 2018 Dacia Sandero Stepway 90TCe. This happened in Greece were the local dealer is located at Sparti. Case reference is 4-07305454 customer service manager Cory Wilkinson. Complaint was that failure occurred on 5th August but Dacia has yet to supply the required parts to repair the car. We contacted Renault on the reader's behalf.
We need your help with our latest Satisfaction Index, so that we can help others make a smarter car buying decision. What's it like to live with your car? Love it? Loath it? We want to know. Let us know about your car - it will only take a few minutes and you could be helping thousands of others.
Help us with the Honest John Satisfaction Index now