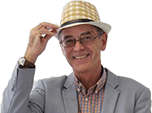 Citroen C8 (2003–2010)
What's good
Seating for up to eight in a practical, versatile cabin.
Plenty of safety and comfort features.
Five star 2003 NCAP crash test rating.
Pleasant to drive with decent handling.
Easy to drive.
What to watch out for
Not a vast amount of headroom for centre and rearmost seats. Some basic models, including 8-seaters, are not pre-fitted to take roof bars.

Problems user site www.eurovan2.com
On HDi, rubber cushioned timing belt pulley needs replacing at same time as timing belt (60k - 70k miles) otherwise can separate.

Seems to be a problem with front suspension balljoints failing and insufficient supplies of replacements.

Excessive rear tyre wear problem may be cured under warranty by replacing 15" whees with 16" wheels and lower profile tyres.

Old model 2.2 diesels have trouble with their particulate filters, especially when they run out of additive. Injectors prone to seizing into heads of 2.2 HDi, making repairs at upwards of £3,500 uneconomic.

Can be very troublesome. One C8 HDi auto used as a taxi needed a new engine at 30k miles, a new ECU, lost its PAS fluid, and had fuel injector trouble.
Water pumps are timing belt driven and can fail early. best not to push beyond 4 years or 60k miles, whichever comes first.
2002 - 2007 2.2 HDi prone to shredding its timing belt due to water ingress under the cambelt cover. If the belt fails and valves hit pistons the engine is irrepairable scrap. Seems that the injectors are virtually impossible to remove from the head

Another readers saga of disaster May 2003 to October 2005, received 2 days after the taxi driver's:-

1. Problem with both sliding doors, not opening/closing properly
2. Power steering failure.
3. Software problem - sliding doors opening on won accord, not
opening at
all. Boot not opening. At one point the car completely 'died' -
would not
even start.
4. Auto windscreen wipers stopped working.
5. Blinds on rear sliding doors broke
6. Noise from under bonnet which two dealers could not identify
7. Sunroof blind broke
8. Rear brake pads went. Upon inspection it was discovered that the
callipers were faulty and had caused the pads to wear prematurely
9. All the tyres needed replacing at 18,000 miles
10.Air conditioning fault - leaking and soaking floor
11. Central locking stopped working
12. Handbrake worked loose, hanging off and will not hold the car.
5-3-2011: Timing belts can snap at 45k miles. The handbook recommends to change at 100k. Very common problem. Design fault due to windscreen water draining onto the cam belt cover (not a sealed cover) therefore leading to contamination and consequent early deterioration of the belt. Citroen later provided a new "guttering design" with every C8 timing belt that is purchased and took responsibility for failed timing belts.
16-12-2011: Timing belt failed at 99,000 miles on fully Citroen serviced C8, and Citroen paid full parts and labour costs, even supplied a courtesy car during the repair. Obviously cannot pronise that all owners will be as well treated.
28-1-2013: News of a 79,000 mile 2004 Peugeot 807 Exec. SE suffering timing belt failure in Spain. Car was recovered back to the UK and Peugeot paid the full cost of the repair. Seems that Peugeot and Citroen are taking responsibility for a design fault on 807s and C8s whereby water ingress causes the problem.
Recalls
Citroen Recalls Website . Register to receive recall/TSB information direct from Citroen.
18-7-2003: On 287 cars VF7****1303950 to 13042457 when vehicle is moving external electrical signals could neutralise the sliding rear side door safetly locks allowing them to open. Door ECU to be replaced withnupgraded unit.
On 118 cars VF7****1303950 to 13042457 water ingress into airbag ECU could result in illumination of warning light and/or airbag going off. Airbag ECU compartment to be re-sealed.
We need your help with our latest Satisfaction Index, so that we can help others make a smarter car buying decision. What's it like to live with your car? Love it? Loath it? We want to know. Let us know about your car - it will only take a few minutes and you could be helping thousands of others.
Help us with the Honest John Satisfaction Index now