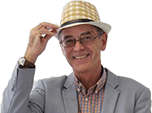 Chrysler Voyager (1997–2001)
Last updated 19 August 2016
Good looks, roomy, strong image and plenty of pull from the 2.5 turbodiesel.
Poor roadholding in tight bends. Awkward 2-2-3 seating layout. Electrical gremlins all too common. Poor two-star crash test rating.
Updated 3 December 2015
Hi, I have an 2007 grand voyager 2.8 diesel. The Oil light of 2007 Chrysler Grand Voyager 2.8 came on. Pressure is fine so changed oil pressure switch and still lights up. Been advised of an oil flush...
Introduction